How to squeeze value out of machine learning from the start...
Save on MCubed tickets while you still can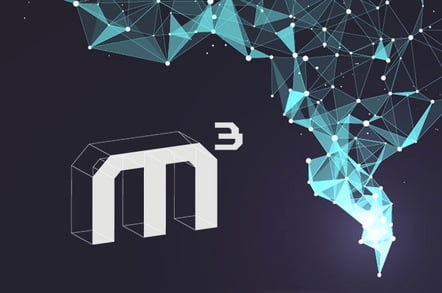 Events You've got just over a week to grab early bird tickets for MCubed and ensure cut-price, front row spots for three days of prime machine learning, AI and analytics goodness.
Our speakers have been handpicked by our independent programme committee to ensure you walk away with masses of practical advice, useful contacts, and possibly a few new friends.
The emphasis is on core concepts and tools and real world applications. So whether it's seeing how deep learning is shaping the smart grid, how GPUs are being used for computer vision on military vehicles, or how data scientists can work more more efficiently, our speakers will strive to be helpful not hype-ful. Likewise we'll cover crucial areas like privacy, ethics and bias.
Not that we won't be looking at more exotic applications, whether it's predicting crypto exchange rates or controlling underwater drones.
And if you want to move to the next level, stick with us for day three, and our four deep dive workshops, covering TensorFlow, Machine Learning with Pyspark, Machine Learning with the Cloud, DevOps and Containers, and Holistic Machine Learning from Preparation to Predicton.
With some excellent food and drink, including a get-together on day one, it's a fabulous way to get on top of one of the most exciting areas in tech today. And the best bit is, you don't need a data scientist to help you work out that buying your tickets now and saving hundreds of pounds makes absolute sense.
You can get full details, and snap up those remaining early bird tickets at the website now. ®