Hortonworks revenues up 40%: Mum, are we nearly profitable yet?
Data biz trumpets international sales and IBM partnership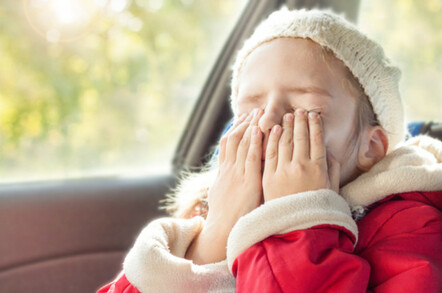 Hortonworks, once criticised for burning through cash, has reported a fair second 2018 quarter, with revenues up 40 per cent and net losses down 27 per cent.
The results indicate the OG Hadoop-flinger is on the way to make good on promises of profitability.
For the three months ended 30 June, revenues were up 39.6 per cent on the previous year's quarter, reaching $86.3m. This was well up on Wall Street's guidance, which had estimated 30 per cent to $80.5m.
Operating cash flow was $2m – a big drop from $11.7m a year ago – and the upstart once again said it expected to be operating cash flow positive for the full year.
Hortonworks also shaved off a few million from both its operating losses and net losses, which were $42m and $41.2m respectively, compared to $54.5m operating losses and $56.1m net losses reported in Q2 2017.
The firm saw a pre-trading uplift in share prices of more than 12 per cent immediately after reporting the results – and execs struck a positive note about the quarter on the earnings call.
In particular, they flagged up a 67 per cent boost in international sales – more sales reps are being hired, with a focus in the Nordics, Southern Europe and APAC regions – and a 70 per cent rise in $1m-plus deals.
Hortonworks said 17 of these large deals were signed this quarter, eight of which were from overseas customers.
Ten included data ingest and analytics platform Hortonworks DataFlow, and four of the top ten deals involved IBM – the companies formalised a long-standing love-in last summer.
CEO Rob Bearden added that the firm was starting to "see and extend tractions" with the partnership, including progress with IBM's Data Science Experience, DSX – which has fully integrated with Hortonworks Data Platform – and IBM's cloud platform.
Hortonworks, in common with fellow Hadoop distros MapR and Cloudera, wants to be known for more than the open-source tech, trying to position itself as a modern data architecture biz.
"Our consistent strategy to manage the entire life cycle of data from point of origin to point of rest across hybrid and multi-cloud architectures was instrumental in delivering our growth for the second quarter," said Bearden.
The firm this year announced that HDP 3.0 – sold as a "seamless experience on premise and in the cloud" – will be generally available in Q3 of 2018.
CTO Scott Gnau said that "early customer feedback and demand for HDP 3.0 has been very high", noting that it is the first vendor to offer containerisation on Hadoop and that this offers customers flexibility and capability.
He added that Spark was "up dramatically" since the beginning of the year, while customers were also increasingly interested in Hive, which they are looking at "truly as an RDBMS".
Bearden also emphasised Hortonworks hybrid stuff, highlighting its deals with all the public cloud vendors, and claimed that competing solutions lack enterprise capabilities.
Hortonworks' rally comes as Cloudera's shares have fallen about 50 per cent in the first half of the year, with a 34 per cent slump in April after reporting a record net loss of $385.8m for fiscal 2018. It restructured the business into three units shortly after, but has yet to fully recover.
Meanwhile, MapR – which has yet to IPO despite indicating plans to last year – has also had a rejig, with CEO Matt Mills being replaced by company co-founder John Schroeder back in January. ®
Sponsored: Detecting cyber attacks as a small to medium business