Serverless Computing: Here's an easy way to save £££s from the start
Hint... buy a ticket now, join us at our event in November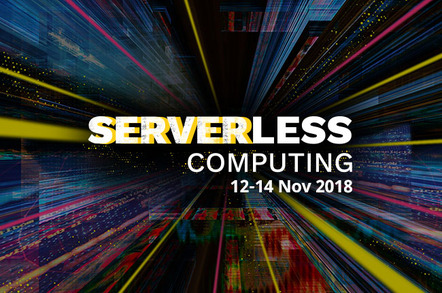 Whether you're contemplating a ground-up tech transformation or are looking at how to extend a stretched but essentially sound legacy system, Serverless is going to be on your agenda - whether you realise it right now or not.
So you'll be pleased to know we have almost 40 industry luminaries joining us at 30 Euston Square in November for Serverless Computing London, ranging from originators of core technologies to the leaders putting them to work in real world enterprises.
And you can still save an absolute packet by snapping up early bird tickets for both our conference and optional workshops.
Our keynotes include Honeycomb founder Charity Majors and Chad Arimura, the founder of Iron.IO and now at Oracle.
Our conference speakers have furthered the technology and/or implemented it in financial companies, games companies like Rovio, and media organisations like the BBC. You can see the full lineup here.
So, whether you're contemplating first steps, implementing new systems, or looking to add serverless to your existing legacy infrastructure, you'll be hearing from people who've done all the above.
And if you want to get even deeper, you can join one of our optional Day 3 workshops, which cover topics including AWS Lambda, Serverless and Kubernetes, and Apache Openwhisk.
Saving money is one of the reasons you might be contemplating serverless - though it shouldn't be the only one. Either way, we can get you started with that right now. We are still offering early bird prices on both conference and workshop tickets, giving you the opportunity to save £100s on the full sticker price.
So head over to the Serverless Computing London website now, peruse the schedule, and save. And we'll see you in November. ®