BT boosted by punters and sport – as it preps to squeeze subs harder
Outgoing boss: 'Good start' to year as revs down, profits up
Updated BT Group enjoyed a minor tick upwards in share price as the British telco published slightly better than expected figures for first FY19 quarter ended 30 June.
While total revenues were down 2 per cent – at £5.72bn – compared to the same period last year, pre-tax profits were up 3 per cent to £816m.
It also reported today declining sales in all areas of its business – except in BT Consumer – which it chalked up to "growth in the SIM-only base" and "customers now paying for BT Sport," leading to an increase of just over 2 per cent, to £2.6bn.
BT bets farm on consumers: Announces one network to rule 'em all
READ MORE
Money coming in from business and wholesale both saw small declines and Openreach dropped from £1.248bn to £1.217bn. BT is in consultation with 31,000 staff headed for Openreach, which is destined for greater operational independence.
The group also saw debt balloon from £8.8bn to £11.2bn as it shovelled cash into the hole that has rapidly opened up in its pension fund.
Speaking of a revenue increase in its Consumer group, BT is still planning price hikes from 16 September (PDF). The firm has kept the full horror detail of the increases to itself for the time being, preferring to notify customers first.
We do know that archaic Standard Line Rental fee will be jumping by £1, from £18.99 to £19.99, and the majority of landline features (such as the 1571 service or call blocking) will also see rises. The increases soon mount up and will come as an unwelcome addition to the bill. Which will also cost more to receive, if paper is your thing.
The Register has contacted BT to get a detailed list of the changes, but has yet to receive a response.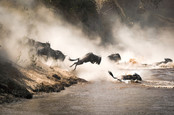 Form an orderly queue, people: 31,000 BT staff go to Openreach in October
READ MORE
These are unlikely to worry outgoing BT CEO Gavin Patterson as he departs with a bonus of £1.3m.
Patterson remarked that the group's outlook for the year remained unchanged on the back of these results. "We've made a good start to the year. We are making positive progress against our strategy. Our customer experience metrics continue to improve and we have seen the successful launch of new converged products."
That "good start" has thus far included the announcement of a cull of 13,000 jobs and the shuttering of the group's final salary pension. One can only imagine what an "excellent start" would have been.
Market reaction to the figures was subdued, with shares in BT Group showing a modest increase from 225p to 236p on the day, before falling back to 234p today. Still quite some way from the lofty peaks of 499p less than two years ago.
There was still no word on the identity of the next BT boss. ®
Update
A BT spokesperson told us: "We are contacting our customers to inform them of changes we are making to our phone, broadband and TV services from September 16, 2018. We're committed to providing our customers the best experience, service and value, and these changes help us to continue to invest in the services we provide to our customers. We continue to freeze prices for low-income customers, and for any customers who want to upgrade to our new BT Plus plans, which provide superfast and ultrafast fibre with an 18-month price freeze and unique Keep Connected Promise."