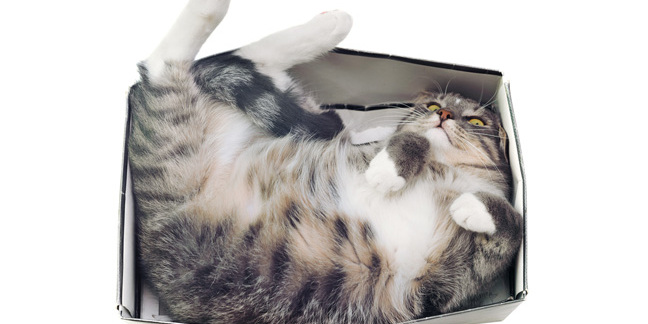 Microsoft is continuing to extend the tentacles of Azure into the enterprise with a new Data Box Disk, WAN and Firewall functionality and a speed bump for its SQL data warehouse. Oh, and asks would people please stop using the 2008 editions of Windows Server and SQL Server?
Petite Data Box Disk arrives with Europe in mind
Microsoft made a bit of a fuss about its Azure Data Box when it launched in preview form in the US last year (arguably as a response to the AWS Snowball.) The storage appliance allows a client to dump up to 100 TB at a time to be shipped to a handy Azure data centre. There, the data can be uploaded directly, without worrying about internet bandwidth. Kind of a glorified SneakerNet, except with a ruggedized box of disks and overnight shipping rather than a battered pair of Nikes.
As it expands the concept into Europe (and the UK), Microsoft has introduced a more petite version in the form of the Data Box Disk, clocking in at 40TB of SSDs. Whether this is in recognition that Europeans prefer things a little more compact than their US counterparts, be it automobiles or boxes of disks, or simply extending the range of devices, sign-up for the preview is open for those bored of watching progress bars as data is slung around the world.
Azure Virtual WAN and Azure Firewall
Microsoft is seeking to further embed itself in the thinking of enterprises by sidling up alongside and draping an arm around the tense shoulders of the network admin, whispering "you know that whole WAN and Firewall thing? I can take care of that for you…"
To be fair, Redmond does have a point. The Azure network (like those built by Amazon, Google et al) is an example of a massive WAN. Leveraging that rather than building one's own does have its appeal, so long as it stays up. Microsoft is therefore allowing customers to set up hub and spoke networks in the Azure infrastructure to allow users to route traffic between sites and devices. For a small fee, of course.
Of course, once firmly bought into the Virtual WAN, Microsoft is also happy to offer clients the services of the Azure firewall, a stateful and - Redmond claims - a scalable service that the software giant reckons should fit into a customer's devops model.
The Register suspects that some fast talking will be needed on the part of Microsoft to persuade admins to hand over quite so much control, but if priced correctly, it may be difficult to resist.
Azure SQL Data Warehouses speed bumped up and Server 2008 bumped off
With Microsoft today trumpeting a doubling of query performance with the latest generation of its data warehouse along with a jump to 128 concurrent queries, the Windows vendor issued a reminder that the end is nigh for Windows Server and SQL Server 2008 and 2008 R2.
The venerable operating system meets is maker in January 2020 while the database will end even sooner, when extended supports stops less than a year from now on 9 July 2019.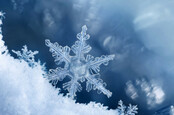 Who're you callin' Snowflake? Data warehouse startup drops into Azure
READ MORE
The problem faced by Redmond is a typical one. Many of these elderly servers are likely running just fine, and justifying the expense and risk in performing an upgrade is problematic at best.
To persuade admins that their future lies in the cloud, Microsoft is now offering a migration option where customers who shift their 2008 workloads to its cloud will keep getting security updates for a few more years, buying some more time.
The on-premises hold-outs will be faced with either paying for updates or taking their chances against hackers and malware. To ease the pain of SQL migration, Microsoft is also offering a version of Azure SQL Database that is, to all intents and purposes, representative of an on-premises SQL Server instance.
Not due until the last quarter of this year, it strikes The Reg that this new Azure DB Managed Instance may be a little late to the party. Administrators planning a migration are likely to already be well into the design phase, while those who have yet to think about it are unlikely to be swayed by the arrival of specialised Azure instances.
That stance may well change when the first malware attack strikes those unpatched servers after support ends. ®
Update: The new Azure WAN already has friends - Citrix has announced that its SD-WAN (the product formerly known as NetScaler) can serve as the on-premises on-ramp to Microsoft's new networks. As Citrix SD-WAN includes a firewall and can offer an application delivery controller, the company thinks it adds some nice security and functionality to Azure WAN that will be appreciated by those running hybrid clouds or reaching out over the WAN to touch SaaS.
Helping things along is that Azure resource centre and NetScaler can cross-pollinate policies to help networks behave consistently. Riverbed's done a similar deal and Microsoft says Checkpoint, Nokia Nuage, Palo Alto and Silverpeak will have their wares working with Azure WAN too, before long. Simon Sharwood
Sponsored: How to simplify data protection on Amazon Web Services