Learn to love GDPR – EU's privacy bombshell that shook the web
Sophos webinar looks on the bright side of regulations that echoed around the world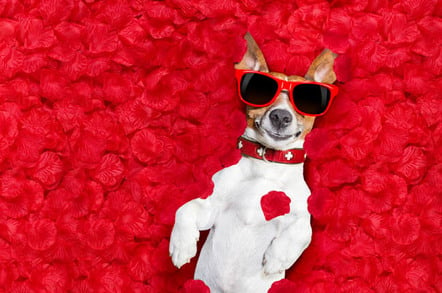 Promo Nobody can have have failed to notice a sudden flood of ingratiating emails at the end of May. It signalled the arrival of the General Data Protection Regulation (GDPR), two years in the making and finally coming into effect.
The EU-wide regulation obliges companies that acquire consumer data to obtain specific consent to do so, wherever in the world those companies are based. It also imposes strict data protection rules on them. Companies that fall prey to security breaches can incur potentially eye-watering fines.
That means a strong security strategy, including encryption and anti-malware protection, is rising higher up organisations' list of priorities than ever before.
If the prospect of GDPR compliance is causing you acute anxiety, set it aside. Vincent Vanbiervliet, vice president of product management at UK cybersecurity firm Sophos, maintains that GDPR is tomorrow's way of life, not today's finishing point.
In one of a series of webinars during what Sophos calls Security SOS Week, Vanbiervliet will tell you how to turn security into a business value to be embraced rather than a cost to be minimised.
Join the Welcome to the Wonderful World of GDPR webinar on Monday, 16 July at 2pm. Registration details are here.
Sponsored: Becoming a Pragmatic Security Leader