Hardware rumours, goat-spanking search engines and plenty of Azure. It's last week in Redmond
Bing curries favour with England. Not so much Croatia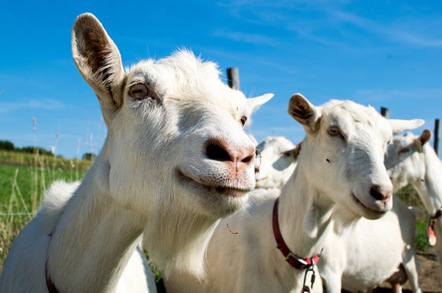 New builds, no outages and a few brokenhearted fanboys. It's the week at Microsoft.
While plucky little America celebrated its liberation from the might of the British Empire, Microsoft was busy devising ways of liberating budget-conscious Surface fans from their cash as new hardware was sighted at the FCC.
Unfortunately, fanboys holding out hope for a foldable future had their dreams dashed as multiple Microsoft watchers lined up to pour scorn on last week's "leaked" email. Redmond, however, will be more than pleased with the column inches spanked on the mythical device.
Windows 10 Insiders get some slow and fast love
Insiders were given a double treat last week to make up for the loss of application-grouping functionality in Windows 10 as build 17711 arrived to give Windows Insiders who live life on the bleeding edge, also known as "Fast Ring", a look at the latest cut of the OS while the more cautious crowd on the Slow Ring received build 17692.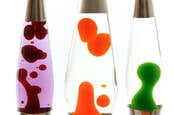 Microsoft: Blobs can be WORMs in the new, regs-compliant Azure
READ MORE
New toys for the brave included tweaks for the lucky owners of HDR displays, more signs of the ever-creeping influence of Microsoft's Fluent design ethos and accessibility improvements for Edge. Redmond will be hoping that its continual polishing of the thing will encourage users to do something with it other than simply downloading a competing browser.
A lack of whizzbang new features is further evidence that the team at Microsoft is taking the time to work on quality prior to release later this year. However, users will be pleased to note that the Registry Editor has also seen some improvements to make finding entries easier. Handy, when one has to deal with unpicking settings broken by an unexpected update.
Outlook goes dark and Windows Mixed Reality goes... bigger?
A posting on Microsoft's UserVoice confirmed that Redmond had been working on the feature following an admittedly shonky teaser last Halloween and reckoned the soothing colour scheme would be in the hands of users "very soon".
While Xbox One X users bemoaned the loss of VR on their console, Microsoft's PC-based headsets registered a modest uptick in usage on the Steam gaming service. Showing a trajectory distressingly similar to Windows Phone, the Mixed Reality managed to smash through the, er, 6 per cent usage barrier, reaching the heady heights of 6.25 per cent, mainly at the expense of Vive's headset.
Azure gets secure while its AI gets chatty
Microsoft tinkered with Azure's Security Center last week, updating its dashboard to give users better insight into how their machines, storage and services are secured. Threat detection coverage, identity recommendations and alerting will help admins sleep easier, or bombard them with notifications when things go awry.
Azure got some more security love with the arrival into public preview of IP filtering for Event Hubs and Service Bus. The feature, which is surprisingly late to the game, allows admins to accept or reject traffic from a range of IP addresses. Redmond sees this being of benefit to corporates that only want requests from their own gateway getting to their services.
Users familiar with Microsoft's video indexer, a nifty transcription generator built with Azure Media Analytics and Cognitive Services, got a handy new function in the form of automatic spoken language identification.
Featuring eight languages, including English, French and German, the function will appeal most to those who need to get batches of videos transcribed and indexed without specifying a language upfront. Be warned, though – the Deep Learning technology prefers high quality audio. Things go south quite quickly as the audio quality deteriorates.
And finally... Windows Phone messaging lingers, Microsofties to get a new home and Redmond announces the worst superhero film ever
Not to be outdone by Apple's spaceship, Microsoft announced the lucky architects and contractors that will be tasked with turning 72 acres of Redmond campus into three million ft2 of new workspace by 2022.
In a brave attempt to win the Kevin McCloud award for architecture buzzword bingo, Microsoft's nominative determinism candidate and real estate director Rob Towne described the campus as being "focused on sustainability, connectedness and accessibility". Lucky Microsofties will see the 18 new buildings, festooned in natural light, clustered into four distinctive villages. Those affected are invited to take part in the Grand Designs drinking game as work progresses.
Windows Phone continues to refuse to go quietly into the long night. While other vendors, including its own maker, desert the platform, holdouts have been thrown a messaging bone in the form of privacy-obsessed Telegram.
While the update does not bring total parity with its iOS and Android brethren – something Windows Phone users are long accustomed to – it does improve the user interface of the search results. Synced contacts can be deleted, link previews turned off, and there is the ominous promise of "Improved censorship circumvention".
Microsoft, meanwhile, flushed with success after Bing beat a goat in predicting England's world cup win over Sweden (for those interested, the search engine reckons there is a 62 per cent chance of England seeing off Croatia in the semis) was chuffed to remind us that immutable blob storage is in public preview.
While The Register is pretty sure Microsoft did that already, The Immutable Blob is surely a contender for best worst superhero film title ever. ®
Sponsored: Your Guide to Becoming Truly Data-Driven with Unrivalled Data Analytics Performance