London's top cop isn't expecting facial recog tech to result in 'lots of arrests'
Anyway, it's only a trial – and it's what the public would want!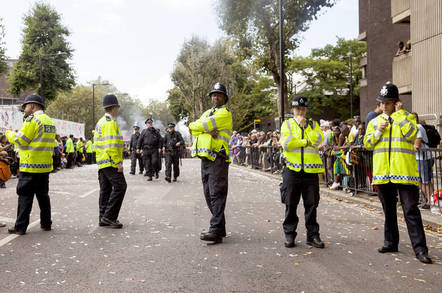 The commissioner of London's Met Police has insisted the public "expect" cops to trial the facial recognition tech that is subject to two legal challenges in the UK – while admitting she doesn't expect its use to result in "lots of arrests".
In a hearing at the London Assembly today, Cressida Dick, Metropolitan Police commissioner, aimed to assuage concerns about the increasing use of automated facial recognition (AFR) technology by her force.
The Met has used it four times this year, most recently at Stratford in East London last week (28 June), and has plans for five more deployments before the end of the year.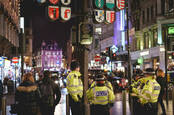 Zero arrests, 2 correct matches, no criminals: London cops' facial recog tech slammed
READ MORE
The next of these, Dick revealed, will be also be at Stratford – which she said was "one of our highest hotspots of violent crime" – and would take place towards the end of this month.
The commissioner also argued, in a caveat-laden sentence, that the public would want the force to use any nascent technology that could tackle violent crime if it could be used with the right safeguards.
"If there's a technology that we can use lawfully – which we can, this is one – and is available, which we are trialling with massive safeguards... [and there is] the notion that that technology might be used in limited circumstances to identify against a small list of wanted offenders for serious violence, [then] I think the public would expect us to be thinking about how we can use that technology, seeing if it's effective or efficient for us. And that's exactly what we're doing."
The commissioner acknowledged that the trials had not met with vast amounts of success to date, albeit without referencing figures released last month that show the Met's AFR had a 98 per cent false positive rate and has only made two accurate matches.
Moreover, she indicated she isn't expecting much more from the tech, saying: "It's a tool, it's a tactic. I'm not expecting it to result in lots of arrests."
This admission could be grist to the mill of campaigners, who argue that the use of an intrusive yet ineffective technology doesn't tip the balance against the potential risks, such as dissuading people from taking part in legitimate peaceful protests or the damage associated with being falsely identified.
There are also concerns that there isn't a clear legal basis for the use of the technology – concerns that weren't allayed by the publication of the government's biometrics strategy, which failed to set out a definitive picture on the use of AFR.
When asked by assembly member Sian Berry whether she was comfortable deploying the technology in London while such issues are in flux, Dick replied: "I am completely comfortable [with its use] and we're going to carry on with the trial."
Dick later emphasised that the Met's lawyers are "all over it and have been from the beginning" and are "comfortable the activity in the trials is lawful and appropriate".
However, campaigners dispute this, and Big Brother Watch and Green peer Jenny Jones last month announced plans to challenge the Met, claiming that not only does it lack a legal basis to use the tech but also that its use violates fundamental human rights to privacy and freedom of expression.
A similar challenge has been launched against the South Wales Police, by Cardiff man Ed Bridges, backed by Liberty, with the cops in that case saying this week that they weren't going to challenge the application for a judicial review, meaning the case moves on to the next stage.
Elsewhere in the hearing, the commissioner used the opportunity to talk up the checks and balances employed by the police during the trial.
"A commander authorises every deployment, he runs through a set of questions very like any intrusive activities under the Regulations of Investigatory Powers Act," she said, adding that during the tests all "suggested identifications" are assessed by an office.
Dick also indicated that the Met was expecting to implement the recommendations of the London Policing Ethics Panel, which launched a review following pressure from the GLA, saying that she would "be very surprised if we were going to fall out about those".
That review is due to be published shortly. ®
Sponsored: What next after Netezza?