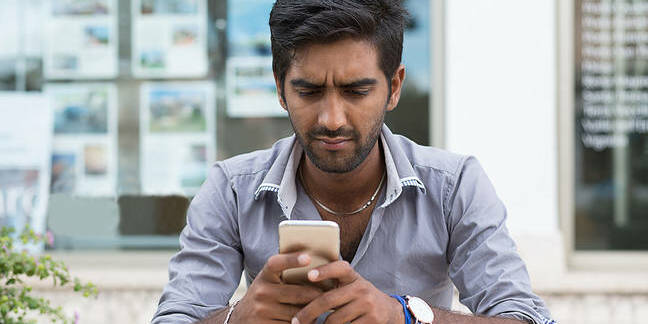 Telefónica's self-service mobile operator Giffgaff has said it will refund users after a billing cock-up.
Giffgaff customers (or "members" in Telefónica hippy speak) draw from two pools of money. One is a comparatively expensive airtime credit, while the other is a bundle of minutes, texts and data called a goodybag.
The error affected customers who were using a mobile data session drawing on their airtime credit and bought a goodybag while doing so. The data would continue to drain the credit rather than be extracted from the goodybag allowance.
The fix isn't optimal – Giffgaff suggested turning it off and on again: "We've since gone in and fixed the problem, so this won't happen in future – but if anyone is concerned we would of course advise them to restart their device after buying a goodybag as a precaution."
Yes.
Giffgaff has promised that affected ex-gaffers will receive either a PayPal payment or a cheque.
"We will be contacting members who are affected directly, but it may take until August 15th for all emails and text messages to be sent," the company said.
If you've been affected, you should check the page that will appear here on Monday, 2 July.
In its early years, Giffgaff once had so many gaffes it was hard to keep up. In 2012, a third of readers in a poll voted that the "hippies" should be banished from El Reg's pages forever. But Giffgaff has recovered its reputation, and was considered the second favourite network in the UK, according to a recent Which? survey, and the best overall for value for money.
We're keen to find out how many Gaffers have been affected by the billing cockup, but have not found anyone at Telefónica able to comment. ®
Sponsored: Webcast: Ransomware has gone nuclear