BlackBerry KEY2: Remember buttons? Boy, does this phone sure have them
Busy business device that puts you back in control
Images
The KEYone's 12MP shooter was fine in good light, less so in testing conditions. It didn't cope with movement so well, and a fraction of a second delay or more to start the Camera app was annoying. Overall it was adequate, but not a star performer in the midrange. The KEY2 is better, benefitting from a dual-sensor setup, and it will take some great photos in strong light. I was impressed at the colour balance and detail – the usual sins of oversaturation and aggressive HDR are absent.
The imaging boasts a 2x zoom – you can compare the results below.
Attempts at portrait weren't great, given what the dual-sensor hardware is capable of. It's almost as if BlackBerry Mobile shipped with a "to be completed" Post-it in the feature list. They're not terrible, but they're not as good as they should be. This needs a bit of work.
With a smidge of computational photography smarts, the KEY2 would be vastly better.
The lack of OIS is evident in the video, as EIS adds a swoony feel to motion. As usual I'll let the photos do the talking – all but the panorama expand to a 50 per cent resized image (the Panorama instead links to a 5MB file).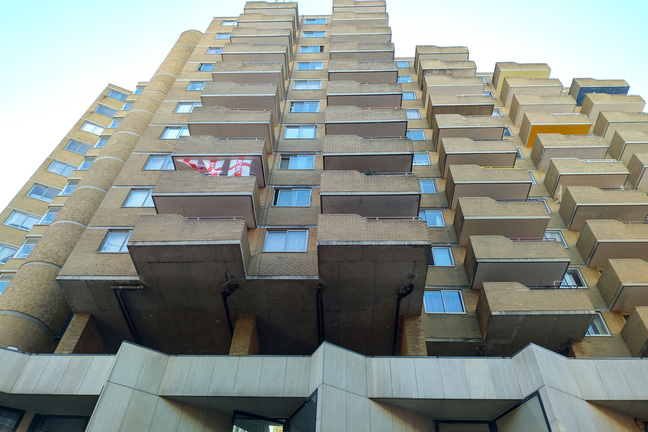 Click to enlarge all images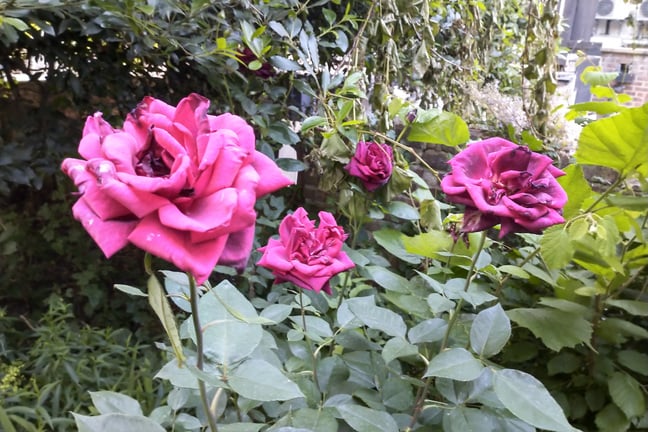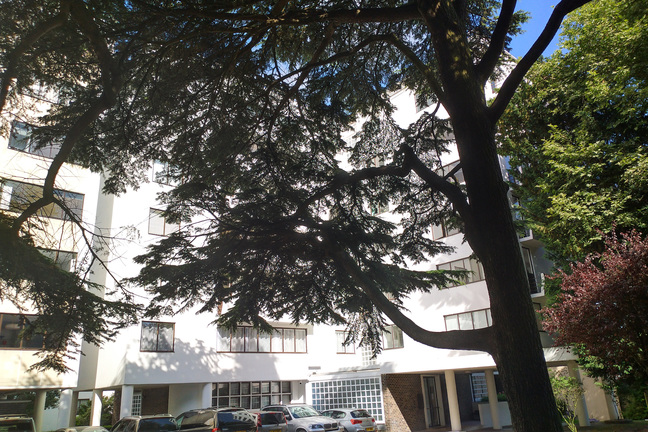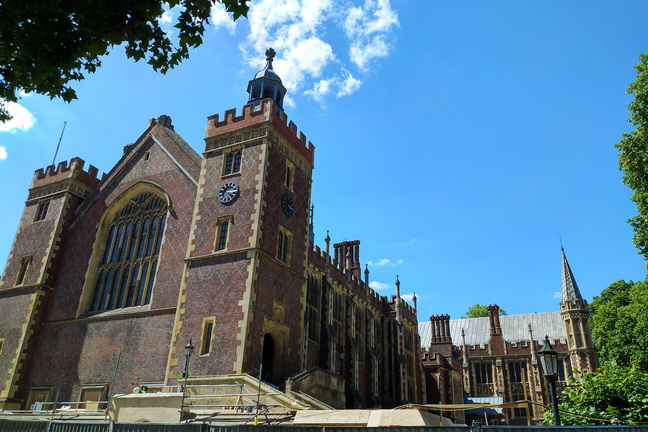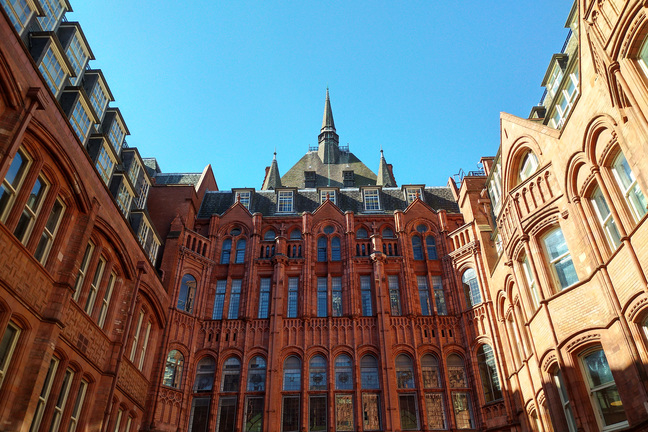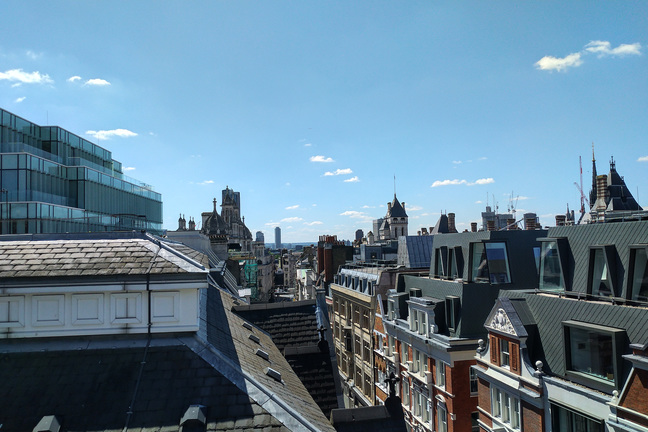 1x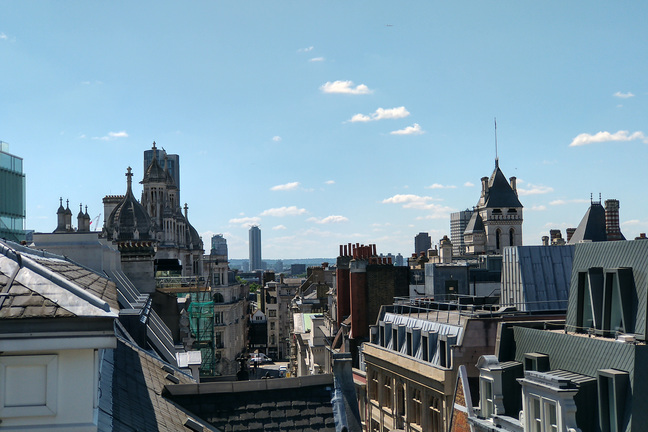 2x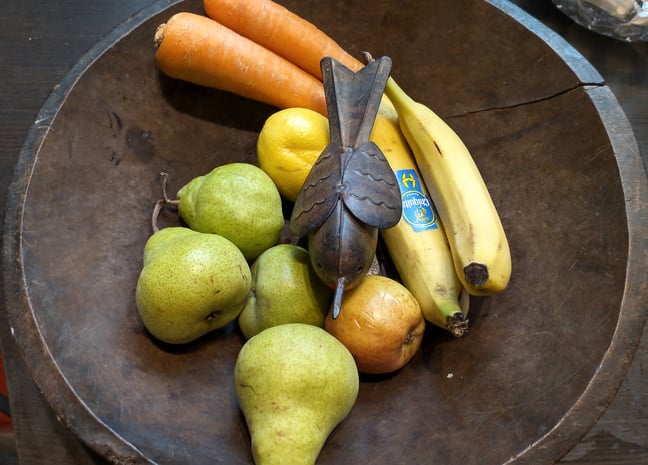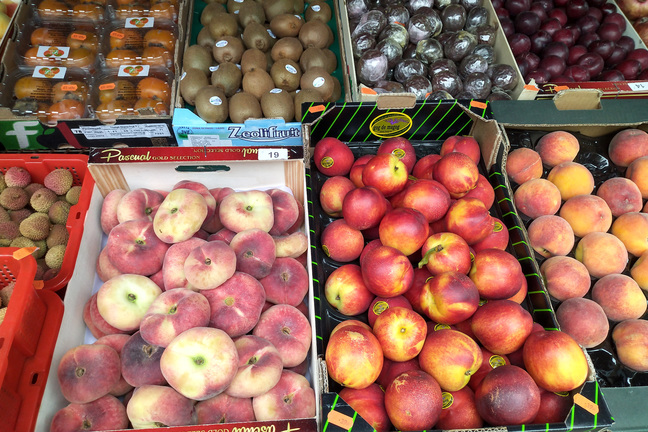 Panorama. Click for 50pc image (5.1MB)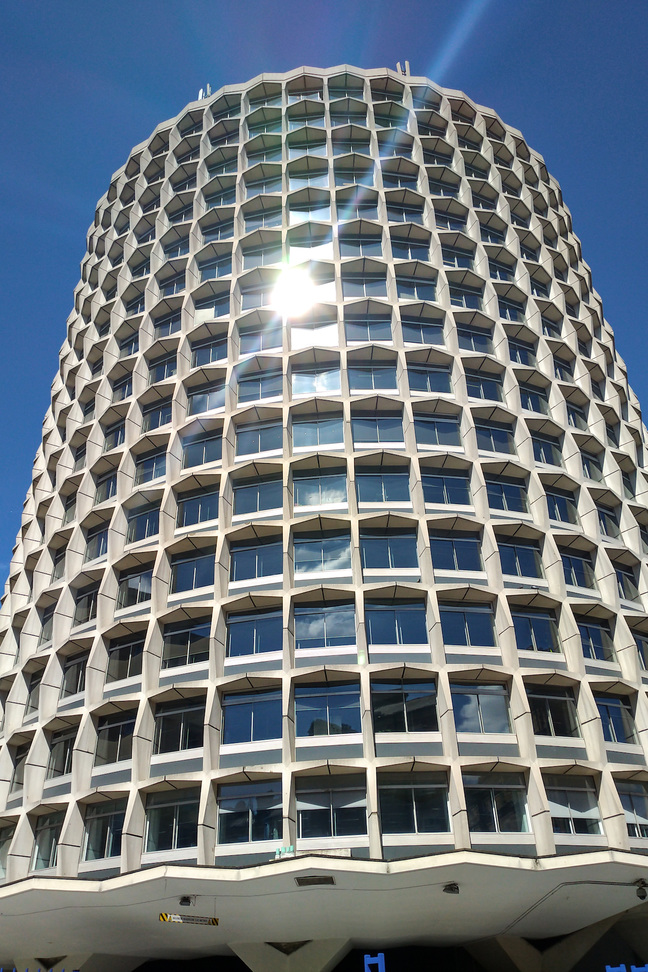 Pick of the bunch: 1 Kemble Street in bright sunlight
Performance
The KEYone's achilles heel turned out to be RF performance. With a more forgiving, comfortable keyboard I'd have made much more use of it, but the KEYone was the most likely phone of 2017 to drop calls or act deaf when I needed it to find a signal quickly. BlackBerry Mobile promised a revamp with the antennae in a new position, and I can confirm the KEY2 didn't drop a call once. However, I did find it struggled to find an LTE signal in a few spots on Three's network where other phones can find at least a couple of bars of 4G (on O2 and Vodafone it found the LTE no problem). When it came to finding any kind of signal in a notspot alongside a KEYone on the same network, it proved no better. This is anecdotal, not scientific, so there's work to be done here.
As for the speaker, loudspeaker and mic, these were pretty strong. And I should jolly well hope so, too: phones without an IP68 rating can afford to be louder. The phone doesn't have any kind of IP water or dust resistance rating at all – perhaps this is too much to ask of a device with a physical keyboard. Given that Dubai-on-Thames here is a permanent building site, and phones are now difficult to hear when they ring on a London street over the background noise of renovation, excavation and iPhones being driven away on mopeds, I'd rather take a strong, clear and loud speaker over waterproofing anyway. But that's just me.
As for the application performance, it's a small fraction of a second behind a top-end £800 flagship when it comes to rendering complex web pages, but if it's going to offer something a fancy piece of Notched bling doesn't, that's endurance. Powered by a Snapdragon 660, the battery life here was comparable to the much laggier KEYone, comfortably getting into day two most of the time. I imagine it would be exhausted on an 18-hour day that included car or train travel, but like last year, I found myself running out of things with which to deplete the battery.
Summary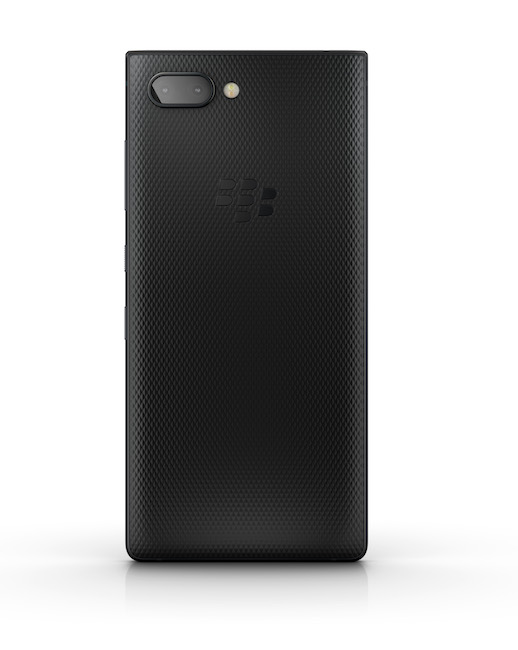 For a brand associated with a bygone era and uncool parents, and an eye-watering price tag, you may wonder what the point of TCL's revival is.
It's true that the ubiquitous all-touch vertical tablet factor has proved itself to be the most versatile design, and it's optimal at very many things we do today. For reading, you want a big, tall screen. Even chatting is easier with a big tall screen. But I think this misses the niche that would enjoy the KEY2.
Phones tend to be reviewed by people who spend a lot of time staring at a phone – but that is not everyone.
The clue to the KEY2's success lies in the popularity of Apple's revived 4-inch display iPhone SE. People who've got one, I find, absolutely love the convenience of the SE. They want a decent camera and modern apps, but they just don't want or need quite so much phone. A phone is something you take out and put away, and it doesn't try and suck your attention for hours a day, because that's not what you want. It let's you Take Back Control. This is likely a growing niche.
Naturally it's a good "productivity" device given that it has so many convenience functions, and does Exchange and corporate jobs very well. But I've always found "productivity" a poor term, it's something that demands the output be quantified and judged. When really, there's nothing as productive as not wasting time, or the feeling of being the master of your tools. ®
Bootnote
For readers who want to know if the BlackBerry has a removable battery, I have three pieces of bad news. The battery isn't removable, the screen is that newfangled "colour" rather than trusty monochrome... and Mafeking has been relieved.
Sponsored: Your Guide to Becoming Truly Data-Driven with Unrivalled Data Analytics Performance