Serverless Computing London: Agenda is live
Earlybird tickets now available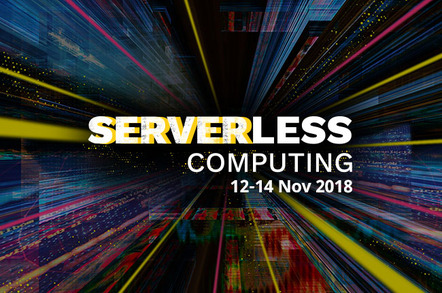 We've hit the button and announced the first tranche of speakers for Serverless Computing London, our three day conference on all things, well, serverless, next November.
Our two keynote speakers and 32 conference speakers will take you from the basic concepts behind Serverless Computing and Function as a Service, through the nuts and bolts of developing for Serverless architectures, and onto the ethical, managerial, and technical challenges of migrating to them.
Whether you're looking for a jump start into Serverless, or to accelerate your existing foray, you'll come away with buckets of information and ideas. And if you want to get even deeper, you should check out one of our three optional full day workshops.
You can see the list of confirmed sessions and workshops here.
This all happens at 30 Euston Square, London from November 12 to 14. Whether you're with us for one day or three, we'll ensure that you're well looked after, with some top notch food and drink, as well as a generously supplied drinks party on the first evening of the conference.
All of which should keep you in top form for hoovering up knowledge, both from the speakers themselves, and your fellow attendees.
You can snap up conference and workshop tickets right now at our early bird price. This will expire later in the summer, so you to ensure a prime spot and a prime price, act now.
So head over to the Serverless Computing London website now, peruse the schedule, and save. ®