Facebook sends lowly minions to placate Euro law makers over data-slurp scandal
We wanted actual C-suiters, growls EU committee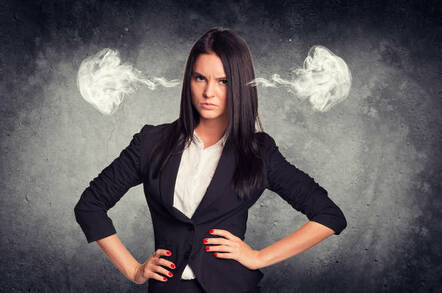 Facebook has once again irked EU politicos by failing to send sufficiently senior staffers to face another grilling on the data-harvesting saga.
Today, it was the turn of the EU Parliament's civil liberties committee (LIBE) to issue a disappointed statement after it was denied access to the execs it had asked for.
Since the Cambridge Analytica scandal, which saw 87 million users' information sucked up and shared by an app developer Facebook insists was breaking its policies, the social networking firm has been hauled in front of a variety of committees to justify its business model and atone for its data-hungry sins.
However, the Zuckerborg has not always toed the line as closely as politicians would like, with it repeatedly rejecting advances from the Mother of Parliaments' digital committee.
EU politicos were rather more smug when Facebook supremo Mark Zuckerberg announced he would make the trip to Brussels to meet the leaders of its biggest political parties. That glow was short-lived, as the session was one of the least informative and most frustrating, with Zuck getting off pretty much scot-free.
LIBE is hoping to address the many gaps left by the cosy fireside chat, and has launched its own investigation.
Following the first session earlier this month – which heard from former staffers at CA and Facebook, the Guardian journalist investigating the incident and the UK's information commissioner – the MEPs had invited three specific people for the next hearing, set for Monday.
These were Facebook's chief privacy officer Erin Egan, vice-president for advertisements Rob Goldman and vice president for global public policy Joel Kaplan.
However, the firm has only offered up Kaplan from their most-wanted list, who will be joined by two members of his public policy team, Steve Satterfield and Richard Allan.
"Despite a follow-up exchange between Facebook and the Chair of the Civil Liberties Committee, Facebook decided to disregard the request by the European Parliament," the committee said in a statement.
The group's chairman, Claude Moraes MEP, said: "It is with reluctance, therefore, that we will now hear from public policy team members proposed by Facebook. It will be up to Members to see if Facebook's answers will be sufficient, convincing and trustworthy."
The bumper hearing is scheduled to start at 3.30pm CEST on Monday and is expected to run until 8pm. ®
Sponsored: Becoming a Pragmatic Security Leader