Amazon tweaks its word processor for easier online Office edits
Which is just what you'd do if you planned to compete with Microsoft, perhaps?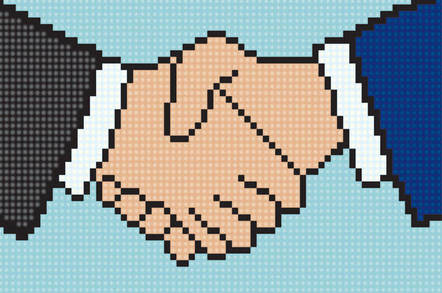 Earlier this week we reported that Amazon Web Services appears to be planning the launch of a new end-user computing service that we speculated could be a competitor for Office 365.
And today Amazon has given a hint we might just have been right with news of an update to its US$5/month-with-a-terabyte-of-storage WorkDocs cloudy word processor and document locker.
Detailed here, the update means "you can now edit Microsoft Office documents in your browser without having to install any applications or connect with another web service."
Today, WorkDocs users who wish to edit MS Office docs in a browser require the Office Online plugin. But AWS has done a deal with Hancom Thinkfree Office Online so WorkDocs users can now create, edit and collaborate on Office docs without a shred of Microsoft anywhere.
Which sounds like just the sort of hygiene you'd want if you were going to compete with Office 365 and wanted to make sure users could still use the world's most popular document formats.
The new feature is free and can be enabled with a little administration action in the AWS console. For now it's only available in the US West (Oregon) region, but AWS said it will "become available in other regions in the next couple of weeks." ®