AWS seeks 'startup launch' experience for end-user services
We smell a cloudy challenge to Citrix and VMware – and maybe Microsoft and Google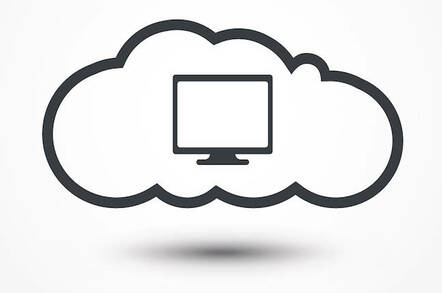 AWS looks to be up to something in the end-user computing market.
The company's already made waves with its Workspaces desktop-as-a-service offering and its AppStream application publishing tools.
Now it looks to have something else up its sleeve, an assertion we based on a tip from a reader with a background in end-user compute product management who was asked if she's keen on a job pertaining to a forthcoming but currently secret service.
The Register has since seen ads for the job our reader mentioned. Said ads mention a "startup experience" for the successful candidate, the chance to do foundational product positioning and a requirement for "Experience with launching new and disruptive services"
So it seems something is afoot. But what?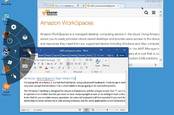 Amazon WorkSpaces two years on: Are we ready for cloud-hosted Windows desktops?
READ MORE
The big players in end-user computing are VMware and Citrix and both offer "digital workspaces" that let admins push a bundle of apps out to users, who get single-sign on to a range of virtualized and/or SaaS apps. Users can access those apps from an in-house app store but need only log in to the digital workspace once to get all the apps and resources they need. IT gets control and therefore better security, plus tools that send apps to just about any device.
VMware and Citrix can both do this from on-prem hardware but emphasise their respective clouds as a fine way to deliver digital workspaces.
AWS has most of the pieces needed to do likewise – it has single-sign-on, DaaS and app streaming, plus a cloudy directory service.
Digital workspaces also include cloud storage and access to personal productivity apps. AWS has those too in the form of its WorkDocs document collaboration tool and accompanying WorkDocs Drive. AWS also has an email service, called WorkMail.
All of those assets mentioned above don't get much attention. But tossed into a well-priced bundle that adds better personal productivity tools to challenge Office 365 and GSuite they would surely interest many buyers. Bundling the lot with cloudy desktops could be more compelling still as it would make AWS a one-stop shop for just about everything a PC user needs.
AWS also has lots of SaaS tenants whose services could conceivably be easier and faster to access from an AWS-hosted digital workspace. Such alliances could mean that slightly unusual use cases - think graphic designers - could comfortably use an Amazonian cloud desktop alongside Adobe's cloudy offerings.
We asked AWS to comment on the ads were told the company doesn't comment on speculation. The Register's virtualization desk would not, however, be averse to wagering a lazy dollar or five that this service emerges at AWS's re:Invent gabfest in late November 2018. ®