Never mind infrastructure, what about the customer?
European IT shifts its focus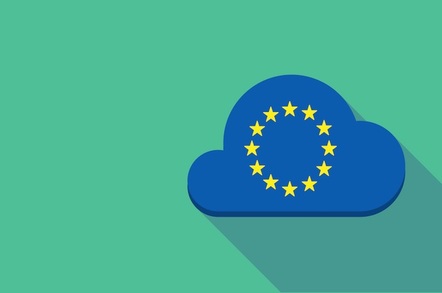 Promo Cloud CRM giant Salesforce recently surveyed 1,005 IT leaders in France, Germany, Ireland, the Netherlands and the UK to examine how IT is evolving to meet the needs of an ever more connected customer base. The results of the survey were compiled into a report entitled The State of IT in Europe.
The survey findings reveal that the IT function is no longer expected to simply to keep the lights on, but also to focus on customers. Successful businesses are turning to IT to support every facet of the customer-facing business.
The report reveals their approach to the following key areas:
Innovation
In their search for new markets, 79 per cent of respondents say IT will be the main enabler over the next 12 to 18 months, and 66 per cent say it will be a high priority for market differentiation. IT teams are expected to help disrupt the market while maintaining a high level of service.
The digital workplace
Providing employees with the same IT facilities at work as they enjoy at home is essential to attract talent. Technology will radically change the workplace by 2020, say 54 per cent of respondents.
Besides job satisfaction, digital working helps companies to respond to changing customer demands. More than 80 per cent of respondents plan to introduce features such as mobile devices, BI analytics, business process automation, collaboration technology and enterprise content management over the next 12 to 18 months.
A single picture
Data held across an organisation's different units needs to be unified, so that every employee has the same view of the customer. More than half of high-performing companies have integrated at least 75 per cent of their data, while only 21 per cent of less successful ones have done so.
Speed of delivery
Rapid app or project delivery will be a high priority for 70 per cent of respondents over the next 12 to 18 months, but many find IT is not keeping up with the pace of change. Skills gaps exist or are expected in full-stack development, internet of things, data science, mobile development, DevOps, API systems integration, security, and business domain knowledge.
One answer is provided by platforms that allow apps to be built without coding. Among high performing companies, 86 per cent see low-code platforms as a high priority, and 74 per cent plan to shift responsibility for "citizen development" to business users.
Security
Today's customers want to be able to connect everywhere at any time, posing growing risks to their data. Customers will avoid companies with known vulnerabilities and are wary of privacy breaches on cloud platforms. However, 80 per cent of respondents believe cloud security has improved over the past five years.
Improving internal security policies over the next 12 to 18 months is a high priority for 71 per cent of respondents, but as the landscape keeps changing and the number of apps to be secured grows, so too does the cybersecurity skills shortage. This will be a problem for the next two years, say 79 per cent of respondents.
Artificial intelligence (AI)
Machine learning offers better insights into customer behaviour and 63 per cent of respondents have AI systems in place. AI will be able to put organisations ahead of their competitors, providing accurate product recommendations, better chatbots and tailored customer service. However, while sales and marketing expect AI use to grow by 141 per cent, a skills shortage means many IT teams are still in the experimental phase.
Find out how 12 IT visionaries are creating new paths to success in their business with this ebook, available here.