MCubed: Speaker lineup shows how to put ML and AI to work
Agenda revealed, blind bird tickets take flight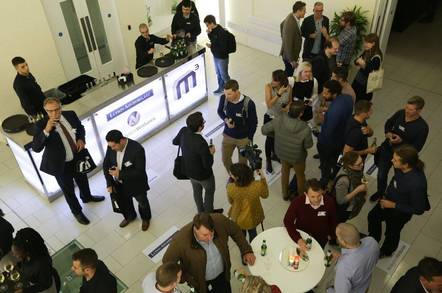 We're very very pleased to announce the speaker lineup for MCubed London 2018, our three-day machine learning, AI and data science extravaganza this October, and you can see it right here.
We'll have 40 experts joining us at 30 Euston Square, London from October 15 to 17, led by our keynote speakers: renowned AI thinker Joanna Bryson, and Dagmar Monet Diaz, professor of Computer Science at the Berlin School of Economics and Law.
They will be joined by a range of conference speakers with experience spanning the whole AI and ML landscape, ranging from technical architects who've been introducing AI and ML into their business processes, to experts who will take you deep into the finer points of key tools and technologies.
So whether you're looking for a high-powered introduction into the reality of implementing machine learning in a legacy business, want to get a grip on neural networks or reinforcement learning, or want a deep dive into Tensorflow or Keras, we've got you covered.
And if that's not enough, our three-day workshop programme will offer you a range of options for diving super deep on key technical topics. Stay tuned.
It's a packed schedule, but don't worry. We'll make sure you're well supplied with quality food and drink to keep you going and learning, including a drinks reception on the first day, all within the extremely comfy surroundings of 30 Euston Square.
So, whether you want to soak up the formal talks, engage with the speakers on the sidelines, connect with your fellow delegates, or ideally do all three, you won't find a better place. Or a better speaker lineup. Or a better crowd.
Blindbird ticket sales are due to end today, so if you're quick, you can save hundreds on the full price ticket. If you need a little time to decide, don't worry, the early bird ticket price kicks in tomorrow. But don't wait too long. Full price tickets will kick in before the end of the summer. ®