UK has data adequacy issues? Oof, that's too bad! says Isle of Man
Manx government keeps poker face, aims to add another arm to its tech biz offering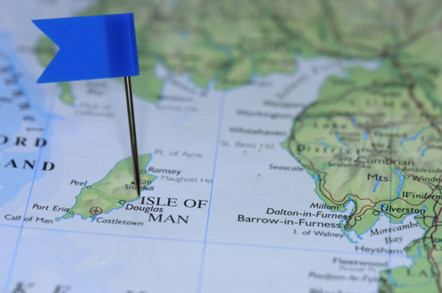 The Isle of Man – a largely unassuming island in the Irish Sea measuring just 52km (32 miles) long and 22km (14 miles) wide – fancies itself as a technology centre and is looking to hitch its wagon to both Brexit and data protection.
Long referred to as a tax haven, though residents prefer to say it has low taxes, the island has more recently gained a name for itself in e-gaming. The world's largest online poker room, PokerStars, is headquartered there.
But as it becomes inevitable that industry will plateau, the island's government wants to keep its options open.
To date, its main draw has been its permissive regulatory environment. As a Crown dependency, the Isle of Man works with the UK but doesn't live by its rules.
This means the small government can create its own laws, and often does so in a much more agile fashion than its larger neighbour.
"The government is forward-looking, and able to change legislation quickly," Peter Callow, director of Vannin Ventures, an incubator spun out of the island's original network provider, Manx Telecom. "It's easy to think it's a backwater, but it's an exciting place to be in technology."
However, another quirk of the island's situation is that it isn't part of the European Union. Although Brexit will inevitably affect it, there's a hope that it will offer a more stable business environment than the UK.
So we don't have to do anything?
One area where this is particularly apparent is the data adequacy deal it has with the EU – meaning that the bloc has decreed that the island offers equivalent data protections to those granted under European law, allowing data to flow between the two unhindered.
In contrast, the UK is facing a problem. Despite the Conservative government's insistence that it wants an "adequacy-plus" deal – which would see the UK remain in various EU-wide mechanisms and give the information commissioner a place at the negotiation table – the chances of this look slimmer by the day.
Most recently, the EU's chief negotiator, Michel Barnier, stated that the bloc "cannot, and will not" share its decision-making powers with a third country, emphasising that the only option is a straightforward data adequacy.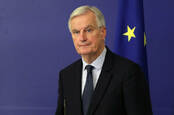 Chief EU negotiator tells UK to let souped-up data adequacy dream die
READ MORE
However, whether the UK will achieve that is open to debate: its intrusive surveillance laws need to be balanced for non-member states (member states are exempt from close scrutiny of government spy laws), and many have warned the government not to be complacent.
Against this backdrop, the Isle of Man is hoping to offer some semblance of stability in the choppy waters of Brexit.
"The Isle of Man is in a position where it can offer something unique, where data can effectively can be transferred into the 27 member EU bloc," Brian Donegan, head of operations for digital currencies at the government, told The Register. "Only another 10 countries in the world have this status."
Donegan emphasised that, whatever happens after the UK leaves the EU, the ruling will continue to stand. "It will potentially put us in a competitive position," he said.
There is still some uncertainty, though – for instance, data flows to the UK would likely be affected by the status the EU grants the nation – and Donegan acknowledged as much.
"Post-Brexit, we're in uncharted waters because no one knows what the initial outcome is going to look like," he said. "Obviously we have to wait and see how things play out – but I think most prospects see the value in that proposition, and are clearly looking for options themselves post-2019."
The move is a good example of how the island tries to position itself – as a permissive environment that's willing to make policy changes quickly and listen to, and work with, industry.
Crypto-crazy
Another is the way it has taken on cryptocurrencies. Back in the early 2010s – partly to ensure the economy didn't become too heavily reliant on e-gaming – the government took a bet on digital cash and exchanges.
"We were very early into this space," Donegan said. "We saw a real gap on the [financial laws] anti-money laundering ... so we set about introducing a regulatory framework to address that."
The result were more regulated reporting rules and work practices for companies – but operated in a way that intended to let them open up shop on the island.
This is in contrast the UK, whose financial services sector is traditionally risk averse. The top tier of banks in the nation were described to El Reg as a cartel by one islander.
As Donegan puts it, the island created "a simple oversight and registration regime", which kicked in just about the time Bitcoin slumped in 2015.
However, the government has been forced to rethink its approach after the rise in Initial Coin Offerings towards the end of 2016 and the huge hype around cryptocurrencies all through last year.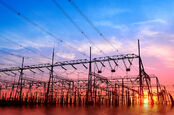 Great Scott! Bitcoin to consume half a per cent of the world's electricity by end of year
READ MORE
"Nobody could have predicted the explosions in activity in the token space all through 2017," he said.
"You certainly felt that, within that cohort of applications, there were some very good white papers – but there were also some very not good ones."
In the Isle of Man, Donegan said, anything between 10 to 20 per cent of applicants go forward, with a smaller proportion then getting launched.
This trend – seen across the world as scammers looked to relieve people of their cash or win over investors by slipping "blockchain" into their name – meant the government had to rethink things.
"We got to a point where we really had to get consensus that there was perhaps a need for a review, and to try and understand how we could do things better in this changing environment," Donegan said.
That review of the base layer of regulations is being worked on at the moment, with the plan being to decide if they need to change, and how to do so for the best.
It is this apparent willingness to roll up its sleeves, and make and change regulations quickly, in a way that benefits business, that the islanders think sets it apart from a more tortoise-like UK government.
It's a small world
But another recurring theme picked up on by businesses that have set up on the island is that it's simpler to work with politicians; with a population of just less than 85,000, it's perhaps no surprise they're easier to track down.
"It's small enough that you can have conversations with people," said Phil Adcock, who set up data centre biz Domicilium on the island in 1991. "The government listens, and if it can help, it will."
For Adcock's business – which sells to companies that rely on real-time trading, online gaming platforms and the financial services – it isn't just the regulatory environment that is appealing.
The island also generates all its own electricity (so much, it sells some to the UK), has a climate that suits running a data centre, and extensive communications infrastructure, both on and off the island.
Indeed, there are half a dozen data centres on the 572km² (221 mile²) island, and it was chosen as the UK's testbed for 3G – the first location 3G was available outside of Japan – as well as for other demonstrations by mobile phone firms.
However, for an island that sells itself as a haven for tech businesses, it has one big problem: a low unemployment rate reported at just 1 per cent in April 2018.
Although this might seem like a good thing, Callow pointed out that it means only specific sorts of companies can come to the island.
Those that need a lot of person-power and expect to employ people on site may not be so lucky, for instance. "We have to have small-scale businesses," he said, or some UK-based firms might choose to open on the island but keep staff elsewhere.
In addition, like countries across the world, it lacks people with the necessary IT skills. A technical university opened on the island a couple of years ago in a bid to attract new blood, and encourage some of the younger generation to stay on.
And of course, the island has had its fair share of businesses that failed to take off. Islanders speak of a spate of airlines that hoped to make it – even the nation's Manx Airlines was shuttered in 2002.
The Isle of Man will be hoping that its latest forays into strong data protection offerings and cryptocurrency will fare better. ®