Serverless Computing London: Time running out on blind bird tickets
Once the agenda goes up, so does the price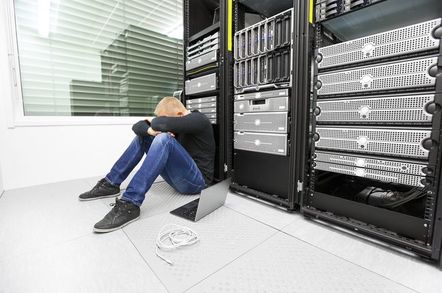 We're close to confirming the lineup for Serverless Computing London, our three-day exploration of all things sans server, cloud native and more, which means you don't have long to grab a super bargain blind bird ticket.
Our committee have whittled down 100 proposed talks to 32 great conference speakers who will be joining us at 30 Euston Square, London, from 12-14 November.
Together with two keynote speakers, they will take you from the basic concepts behind serverless computing and Function as a Service, through the nuts and bolts of developing for serverless architectures, and onto the ethical, managerial, and technical challenges they present. We'll also have a third day of optional deep-dive workshops.
Along the way, we'll ensure that you're well looked after, with some top-notch food and drink, as well as a generously supplied drinks party on the first evening of the conference.
All of which is to ensure that you're in fine fettle to hoover up knowledge, both from the speakers themselves, and your fellow attendees.
And if you snap up one of our blind bird tickets, you'll be saving £400 on the full price. Which you could either use to bring a colleague along or put towards one of our workshops when they're announced.
Whatever you'd do with them, you'll only make these savings if you dive in before the offer ends. So head over to the Serverless Computing London website now and save. ®
Sponsored: Becoming a Pragmatic Security Leader