Hello, this is the FTC. You have been selected for a free lawsuit... Robocall pair sued
Watchdog says fellas made billions of automated calls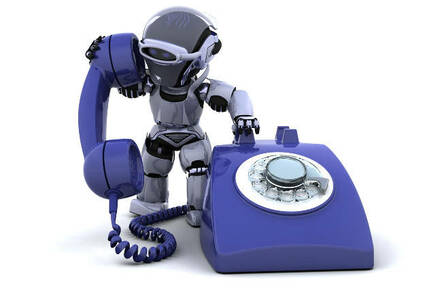 Amid a broad federal effort to be seen looking busy in the battle against robocalls, the US Federal Trade Commission filed a lawsuit against two men and their respective companies for alleged involvement with billions of unlawful automated pitches.
The complaint, filed on Thursday in the US District Court for Northern California, charges James Christiano, who runs NetDotSolutions and TeraMESH Networks, and Andrew Salisbury, who runs several firms named some variant of World Connection, with violating the FTC's Telemarketing Sales Rule (TSR) and other illegal actions.
The FTC's action comes a month after both the House and the Senate held hearings on the surge of robocalling, which reached 3.36 billion unwanted calls in April, 2018, a 34 per cent increase from a year earlier, according to call management app maker YouMail.
It also follows recent Federal Communications Commission rules, issued in November, that give telecom companies more leeway to block unwanted calls, not to mention proposed bills and passed legislation intended curb such intrusions.
According to the FTC filing, Christiano and his Orange County, Calif.-based companies provided the software and servers to make over a billion robocalls that were programmed to transfer to a call center operated by Salisbury and his various World Connection companies, based in California and Guatemala.
In 2001, the complaint says, Salisbury, his business partner Aaron Michael Jones – sued in 2017 by the FTC over what the agency refers to as the Red Hill Robocall Enterprise – and two others paid Christiano to create autodialing software that would become part of a service bundle called TelWeb that became widely used for illegal telemarketing.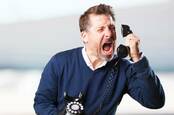 FCC sets a record breaking $120m fine for rude robocalls
READ MORE
TelWeb, it's said, allows the user to spoof caller IDs and to present a different caller ID with every call. The software can also be programmed in "answering machine only" mode, so it leaves messages on answering machines but hangs up if a person answers. And it will playback pre-recorded telemarketing messages.
In the years that followed, efforts were made to form buffer businesses to insulate Christiano and his TelWeb companies (NetDotSolutions and TeraMESH) from those making robocalls.
"Since at least 2006, Christiano has known or consciously avoided knowing that many of the calls dialed by Salisbury, Jones, and their businesses and customers were unlawful," the complaint says. "Salisbury and Jones are both recidivists who have been sued and investigated by government agencies for unlawful telemarketing calls."
The court filing says that a number of Salisbury's and Jones's companies have already been sued in private lawsuits related to unlawful calls. And Christiano's companies have been subject to subpoenas related to those legal claims.
"Christiano (and his companies) and Salisbury assisted and facilitated billions of illegal and abusive calls, in violation of the TSR," the complaint says. "In addition, Salisbury's call center is directly liable for millions of illegal and abusive calls that violate the TSR."
Substantial
The FTC would normally be able to seek damages of $41,484 per violation but in this instance the alleged violations occurred a period when the damages were capped at $16,000 per instance. In theory, that could still lead to a substantial damages award if the defendants are found guilty, though collecting any money would, most likely, prove difficult.
Past legal action hasn't done much end to TelWeb robocalls. The FTC and Justice Department have previously sued a handful of individuals and organizations alleged to have used the software: FTC v. Leshin (2006), United States v. Dish Network, LLC (2009), FTC v. Transcontinental Warranty, Inc., d/b/a Voicetouch (2009), FTC v. JGRD, Inc., d/b/a Voiceblaze (2012), United States v. Versatile Marketing Solutions (2014), FTC v. Ramsey, (2017), FTC v. Jones (2017), and FTC v. Gotra (2017). ®
Sponsored: Becoming a Pragmatic Security Leader