IBM's storage biz wakes up, smells dedupe coffee
Storwize catches up with rivals, adds cube of ML sugar to block storage too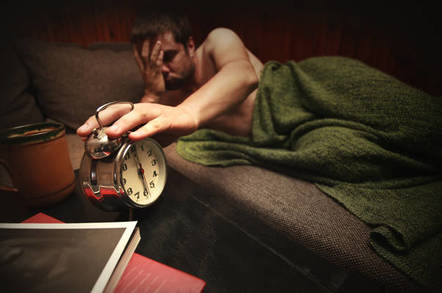 IBM is again playing catch up with rivals by adding a heavy sprinkling of dedupe dust to its near two-year old Storwize arrays and other products.
The all-flash array (AFA) line provides data block storage and runs Spectrum Virtualise software, which can be bought for use on-premise or via IBM's cloud. The software, along with the VersaStack converged infrastructure and FlashSystem V9000 all finally get deduplication.
Big Blue has guarranteed (see Ts&Cs below) customers will get dedupe ratios of 4:1, op-ex cost savings over a three-year of $2.8m and up to $600,000 in terms of capital expenditure. This is based on a certain spec: an AFA Storwize V7000F; approximately 700TB usable configuration; and 7.68TB flash drives.
As part of the big sell, IBM said it will provide the option to upgrade controllers after 3 years for the cost of ongoing hardware and software maintenance. And it reckoned storage admins can expect 100 percent data availability protection for systems using IBM HyperSwap, deployed by IBM Lab Services.
There are some complex Ts&Cs that readers might be interested in - as you know, the devil is always, ALWAYS in the detail.
The "Data Reduction Guarantee" from IBM requires a contract specifying the terms and limitations of the guarantee: savings rates greater than 50 per cent or including already compressed or encrypted data require workload analysis using IBM tools; in the event customers don't get the guaranteed compression savings, IBM will provide the hardware and authorisations subject to contract terms to match the savings and performance at no charge.
The option to initiate this upgrade guarantee must occur within the final 90 days of the initial 3-year warranty and expires at the end of the 3-year warranty. IBM will replace (with trade-in) controllers on eligible AFAs purchased between the end of March last year and the end of March, 2019. The price will not exceed the published list price of 3 years hardware maintenance and 3 years software maintenance on the associated hardware control enclosure at that time.
Interruption to data availability does not include any interruptions due to a temporary I/O hold during a planned or unplanned HyperSwap. In the event a customer doesn't achieve zero interruption to data availability and subject to the terms of the associated guarantee agreement, IBM provides up to 40 hours of IBM Systems Lab Services consultation and support at no charge.
The guarantee, however, ends when a customer submits a claim and obtains the 40 hours of consultation and support or upon expiration of the initial three year hardware warranty on the eligible machine.
Got it? Good.
Storage Insights
At the same time, Big Blue is also analysing and reporting on block storage use with the cloud-based and AI-driven Storage Insights product. These types of analytics are very much flavour of the month; witness Hitachi Vantara's news on Wednesday and HPE Nimble's at the start of the week.
Storage Insights is delivered as a service from IBM Cloud at no additional charge for users of IBM block storage. Big Blue said it enables users to get a view of storage capacity and performance, identify configurations that don't meet IBM best practices, and make tiering recommendations that are supposed to help cut storage cost.
The tools allow admins to open and view support tickets, povides automated upload of diagnostic data, and detailed configuration and performance data to help IBM specialists fix problems faster. At least that it what it said on the tin. There's a Storage Insights blog here.
Spectrum Virtualise in the IBM cloud
IBM Spectrum Virtualize on premise, in any of its instantiations, can send its stored data to a public infrastructure cloud, initially only the IBM Cloud and the company hasn't yet said it will be extended to Amazon, Microsoft or Google's clouds.
Spectrum Virtualise in the IBM Cloud gets its cluster node count raised from 4 to 8. That's blogged about here. It fixes a disparity between the 8-node on-premises clusters and the previous 4-node public cloud clusters, and makes it practicable to backup on-premises clusters with equivalent public cloud ones.
+Comment
IBM is reacting to sales programmes such as Pure Storage's Evergreen Storage.
The Ed Walsh era of IBM storage is seeing a steady stream of tech upgrades that are bringing its products more in line with that of its mainstream competition: Dell, HPE, Hitachi, NetApp and Pure Storage. The NVMe-oF and NAS announcements in February gave us a foretaste of that.
The dedupe addition is a long-overdue catchup and the AI-operational tools not really overdue at all. Big Blue will have more storage news coming and needs taking seriously after several years of disappointment. ®
Sponsored: Beyond the Data Frontier