'Alexa, find me a good patent lawyer' – Amazon sued for allegedly lifting tech of home assistant
University claims the Bezos Bunch nicked its ideas for language processing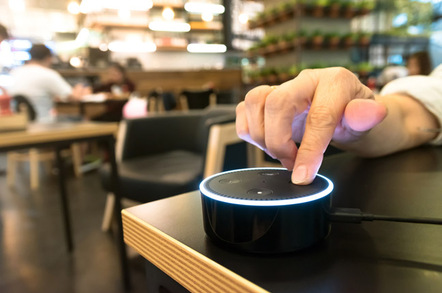 Amazon is the target of a patent complaint from a US university that claims the Alexa assistant ripped off its technology for processing voice commands.
Rensselaer Polytechnic Institute wants a jury trial in the Northern District of New York to determine damages against Amazon for what the Big Apple tech school alleges is infringement on US Patent 7,177,798: "Natural language interface using constrained intermediate dictionary of results."
The patent, granted to the school in 2007, describes a system for entering and processing commands that were given to a machine in common language, rather than with specific words and commands.
"Then-existing natural language prototypes focused on specific topics of conversations, and broader applications were more difficult. Further, then-existing natural language interfaces placed severe restrictions on the syntax with which users could articulate their natural language queries," the school said in its complaint, filed this week.
"Prior to the patented invention, natural language systems had not achieved the accuracy and reliability expected of them."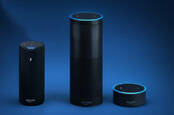 Alexa and her kind let the disabled or illiterate make the web work
READ MORE
The school believes this same technology, developed by its researchers, is being used by Amazon to power its Alexa personal assistant service, and Amazon isn't paying a license fee to use it.
"Defendant advertises the ability of Alexa Voice Services to process natural language queries," the suit notes.
"For example, 'Just ask to play music, read the news, control your smart home, tell a joke, and more — Alexa will respond instantly. . . . Alexa is designed to make your life easier by letting you voice-control your world. . . . The more you talk to Alexa, the more it adapts to your speech patterns, vocabulary, and personal preferences'."
Rensselaer says it has been in contact with Amazon since February of 2017 looking to strike a deal for a license on the patent, but with talks at a standstill, it is now resorting to litigation to bring Amazon back to the table.
Amazon did not respond to a request for comment on the matter.
This isn't the first time the '798 patent has been wielded against a high-profile tech house. Rensselaer filed a similar claim against Apple over its Siri platform in 2013. That case was later settled out of court. ®
Sponsored: Webcast: Build the next generation of your business in the public cloud