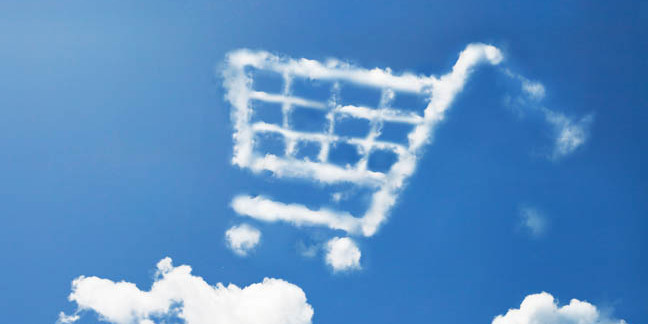 Low-cost Irish airline Ryanair is shuttering the "vast majority" of its data centres and moving the infrastructure to AWS.
The budget flight mart already runs several workloads on Amazon's public cloud including Ryanair Rooms and Ryanair.com but is set to go all-in over the next three years.
Ryanair trilled today it is rebuilding and "transforming legacy systems into cloud-based" ones by "standardising" on AWS services including databases and machine and deep learning.
Plans to build a data lake on Amazon's S3 service are also afoot, using Kinesis to stream data and help it harvest insights from customers and wider business data. And the firm is already trialling Amazon Lex to route customer support requests.
The AWS ML Solutions Lab is being used to develop an application to highlight surges in demand for certain flights and forecast schedule changes - though this will be of little use when the airports themselves suffer computer glitches, as happens from time to time.
Ryanair said that by migrating from Microsoft SQL server to Amazon Aurora, it will be able to "run one of the largest email marketing campaigns in Europe with higher performance at a fraction of the cost". This equates to sending out 22 million emails a day about travel bookings or sales events. Music to everyone's ears, surely.
Cue the corporate speak and mutual back slapping from the company execs, the replication of which we've tried to minimise. Even Ryanair's colourful CTO John Hurley, who once described big data installations as "wank", was rather less potty mouthed today and all the worse for it.
We contacted Hurley with a bunch of questions primed but have yet to hear from him.
All of this love for AWS is a world away from the attitude towards tech Ryanair once had when they used a couple of teenagers to build their first website.
"Ryanair was totally focused on cost and in a low-cost environment you simply don't spend money," Hurley told The Journal.ie in 2016. "This meant anybody with good ideas, no matter what they were, needed to keep them away.
"Ryanair's business model [was] don't spend on IT [even though] you launched the e-commerce revolution. Don't spend, everything's going great," he added.
This strategy - if you can call it that - "didn't work", said the CTO, and Ryanair recognised that it needed to embrace tech. He said it missed the "first, second and third waves" but, luckily for Hurley, that was now ancient history.
For its part, AWS veep of global commercial sales, Mike Clayville, said more of the business world is "deploying new applications to the cloud by default, and looking to migrate as many of their existing applications as they can as quickly as possible".
The financial numbers for fiscal '17 put out by AWS recently would seem to confirm his claim. ®
Sponsored: How to simplify data protection on Amazon Web Services