El Reg's Serverless Computing London call for papers shuts tonight
FaaS? Lambda? Functions? Tell us all about it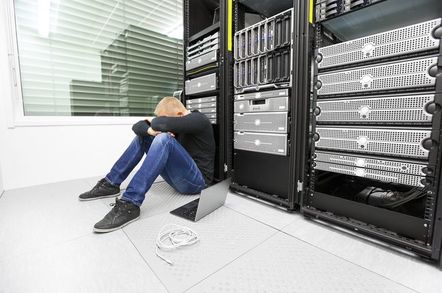 The call for papers for Serverless Computing Conference London shuts tonight, so you need to act FaaSt if you want to share your experiences with us.
Serverless Computing London will run from 12 to 14 November, cutting through the hype to explore how real organisations can benefit from serverless computing architectures, and the tools and techniques tech professionals must deploy to realise the benefits.
We want to hear your experiences with serverless, or near serverless architectures, whether you've begun a wholesale switch, or have simply conducted targeted pilots.
Your experiences are going to be really valuable to your peers, whether it's insight on the major platforms, experiences with nascent tools, or how to reconfigure your pipeline, or your team, to ensure they can exploit serverless.
And of course, we want to hear your solutions to problems such as vendor lock-in, security, and mixing the new world with the not-going-away-anytime-soon world.
The call for papers for Serverless Computing London is here, and you've got a few hours left to get your proposal in. If you've got minimal experience speaking at conferences, don't worry... your experience with the technology is what counts. Get in touch and we'll help you craft your proposal.
And if you're in listening not talking mode, don't forget, blind bird tickets for the conference are available, saving you hundreds on the full price. ®