FTC Commissioner refuses to budge until Trump fulfills promises
[Insert peals of laughter and guffawing here]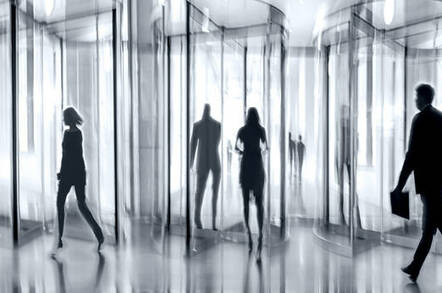 In a further sign that punching your way out of a paper bag is much harder than people assume, America's consumer rights watchdog the Federal Trade Commission (FTC) has ended up with one commissioner too many.
Christine Wilson was unanimously confirmed by the Senate last week as one of five new FTC commissioners, but there is a small problem: current commissioner Maureen Ohlhausen is refusing to step down. And she's fully entitled to do so.
Ohlhausen is a Republican, so, for once, it's not a partisan conflict. Rather it is yet another example of how the White House is stumbling due to a lack of experienced and qualified people willing to work for President Trump.
Ohlhausen reached an agreement that she would voluntarily step down if offered a federal judgeship. But that hasn't happened. And so she says she'll be staying in place until her term ends in September.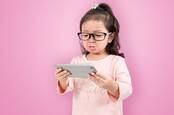 COPPA load of this FTC complaint: YouTube accused of collecting children's data
READ MORE
She had originally made it plain she wanted the FTC chairmanship – and was its chair for a while when the previous incumbent left. But despite having carefully flattered President Trump by referring to his ghost-written book, the Art of the Deal, as an inspiration, Trump instead went with Joe Simons.
By way of recompense, Trump then nominated her to be a judge on the Federal Claims Court. But that hasn't happened yet.
That's when the ball got dropped. The process for nominating new commissioners moved ahead, Christine Wilson quit her high-paying job with airline Delta and was confirmed by the Senate – and no one seems to have asked Ohlhausen if she was willing to step down without her judgeship.
Turns out she isn't and said as much in a statement, welcoming four of the five new commissioners and then adding, "I also congratulate Christine, who will take my seat if I am so fortunate as to be confirmed by the Senate as a Judge on the US Court of Federal Claims."
Changeovers in federal agencies happen all the time. The sad reality is that it is somewhat stomach-churning - with insiders moving from one position in the federal government to another – or from federal government to private practice and back again. It is a revolving door of lawyers and lobbyists that do nothing to build trust in the ways of Washington DC.
Trump promised to "drain the swamp" – which many took to mean that he would not accept "politics as usual" – but unfortunately, fixing a system requires more effort than simply failing to administer it.
While it is not a huge problem – there are, after all, still five Commissioners (unlike the FCC which ran with just three for several months because of partisan nonsense over net neutrality) – it is a sign of bigger problems afoot.
More than a year into the new presidency, huge numbers of roles remain unfilled. And now, at a critical regulatory agency, there is one commissioner too many.
While we are sure plenty of people would derive some pleasure from the idea of people that are paid hundreds of thousands of dollars a year suddenly fretting about whether the system will keep working to put them into the next job, it's not exactly a good look for the federal government. ®
Sponsored: Becoming a Pragmatic Security Leader