Cisco launches direct sales site for SMBs
Chillax, partners, and buyers beware - this modest first effort is no Amazon or NewEgg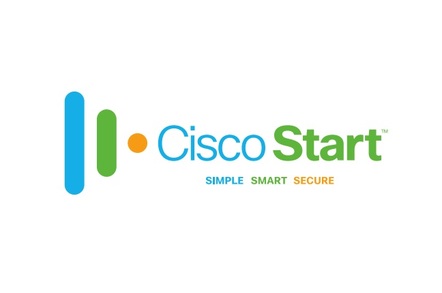 Cisco's quietly kicked off the trial of direct online sales that The Register revealed in March 2018.
It's been named "Cisco Start" and you can find it here.
The site will not terrify Cisco partners: there's only 90 products on sale and to find that out you need to click three layers down through lots of ShinyHappy™ stock images of diversely-populated workplaces.
Once you get to the products there's plenty of obscure stuff to wade through - a power injector for power-over-ethernet, cables and a FCoE-capable NIC for UCS servers - before you see more SME-friendly fare like WiFi access points.
The Register suspects Cisco would rather SME buyers land on the Bundles page, where simpler fare like a "Smart Meeting Bundle" and a "Security Everywhere Bundle" are much less scary than the other fare. The Register can imagine an SME buyer might click and slap down a credit card for the bundles. Before that? No way.
Cisco's called the service "Start" because, as the graphic below shows, it thinks SMBs need to build on good foundations.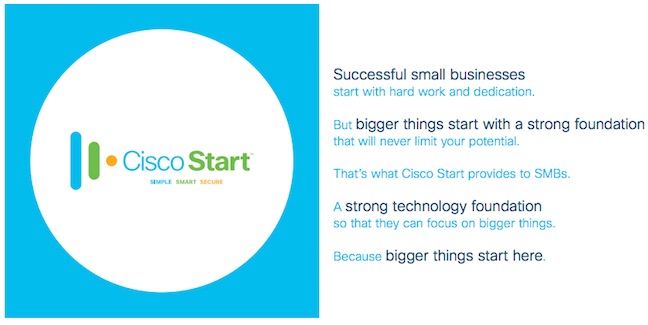 Partners have also been told, in this Catalog (PDF) that they should enjoy the new program. The document suggests they'll be able to fulfil orders and should be able to pick up services work along the way.
The Catalog also mentions new products, depicted below.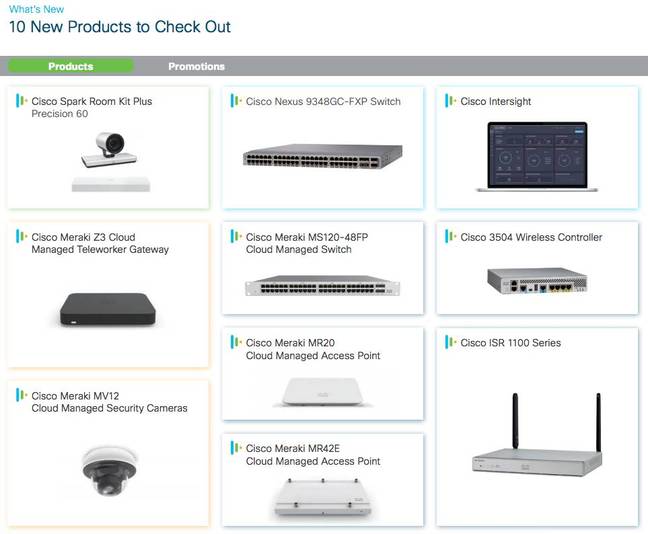 New products for Cisco Start. Click to enlarge
Also mentioned is a Q3 2018 promotion for Start, which The Register supposes refers to calendar Q3 because Cisco's financial Q3 has already closed.
One other detail: all the documentation we've seen for Start refers to a rollout Asian nations, a reflection of the plan to have Australian in the "vanguard" of the program. Global domination is not yet explicitly on the agenda.
The likes of NewEgg probably won't see this as a threat to business they win from small business sysadmins. E-commerce teams at Dell, both HPs and Lenovo can put their feet up for a while.
The Register has been told that what you can see today is a very early version of the site that will change after testing.
And as the "Start" name implies, it may also be just the beginning of something bigger. The Borg seldom does things by halves and we'd be surprised if this is the only shot in its locker. ®
Sponsored: Becoming a Pragmatic Security Leader