Reg writer Richard went to the cupboard, seeking a Windows Phone...
... When he got there, the cupboard was bare... Microsoft: No it's not. Whew!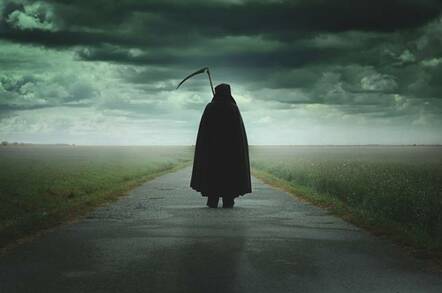 Microsoft's US store appeared to have finally sold out of the Seattle software maker's relatively unloved mobile phone last week, but Redmond may yet find a few more hidden behind the sofa.
The remaining two devices, an HP Elite x3 and Alcatel IDOL 4S, had been on sale for prices that would have set the teeth grinding of users who shelled out amounts nearer the original retail price.
The HP phone was down to $299, a hefty $500 off the original price and Alcatel's device stood at $169, a reduction of more than $300.
The Register took the Elite for a spin at the end of 2016 and came away impressed with the hardware, less so with the software.
Sadly for HP, the Elite did not set the market alight, even with solid hardware and support for Microsoft's Continuum, and a year after introduction HP sent the device off to the glue factory, with support ending by the end of 2019.
It may be that 2019 is about to come a little early for the hardware.
Windows 10 Mobile holdouts, still hoping for a renaissance of Microsoft's mobile hardware strategy via the mythical Surface Phone, have been consoling themselves since Microsoft pulled the plug last year with recent news that hackers have managed to get the Arm-based version of Windows 10 running on some of the orphan devices.
British shoppers will be delighted to know that Microsoft UK still has some Elites in stock, although when the price stands at an inexplicable £689 (a little under $1,000 at today's rates) the reason why it isn't flying off the shelves is not difficult to ascertain.
Users interested in collecting other Microsoft hardware curios will also be pleased to learn that the Lenovo Explorer Windows Mixed Reality Headset can now be picked up for $199 in the US. Microsoft UK customers will have to pay more than double that price, of course.
A Microsoft spokesperson told The Register: "The HP Elite x3 and Alcatel Idol 4S are temporarily unavailable, but will be restocked and sold while supplies last. We remain deeply committed to helping customers discover, buy, use and love Windows 10 devices."
So the end is not quite here, but the grim reaper is most definitely sharpening his blade. ®
Sponsored: Detecting cyber attacks as a small to medium business