Poll Facebook's hinted it will join the ranks of hyperscalers that roll their own silicon, with a job ad for an "ASIC & FPGA Design Engineer".
The ad says The Social Network™ wants "a silicon design engineer …. with expertise in architecting and designing semi-custom and fully custom ASICs. The role involves evaluating, developing and driving next generation technologies within Facebook."
The successful applicant will "work with software and system engineers to understand limitations of current hardware and use their expertise to build custom solutions targeted at multiple verticals including AI/ML, compression, and video encoding."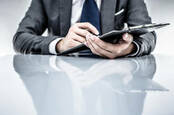 Facebook scandal: EU politicians should aim for straight answers, not star witnesses
READ MORE
Some of this is no surprise: Facebook ingests astounding quantities of photos and videos, so has obvious needs for compression and efficient encoding.
But things get a little more interesting as the ad also asks for "Experience with micro-architecture, low power design". Which doesn't sound entirely like whatever Facebook is up to involves conventional servers.
The AI and ML bits could well be for back-end purposes. Or for ad-slinging. Or for some horrible secret project that end-runs privacy so comprehensively that Mark Zuckerberg ends up knowing which of his members think he should ditch the hoodies, grow up and admit he's created a monster he barely understands and cannot control.
Whether anyone with these skills wants to work with Facebook at this time is a different question entirely. However The Register often hears tales that the company pays well-above-average wages, especially at the Menlo Park campus where this gig is based.
Perhaps that'll sway some candidates. The poll asks if you would take the gig. ®
Sponsored: Practical tips for Office 365 tenant-to-tenant migration