The first rule of maths class: Don't start a fight club
Teacher nabbed for allegedly allowing kids to give each other a 'bunch of fives'*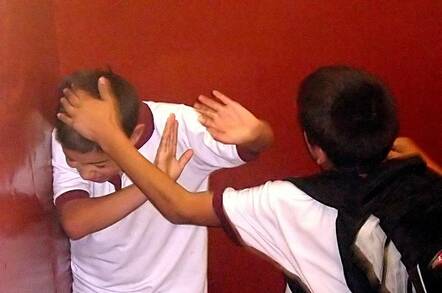 A bored substitute maths teacher from Connecticut has been cuffed for allegedly starting a fight club in his lessons.
Ryan Fish, 23 years old, was charged with two counts of risk of injury to minors, four counts of reckless endangerment, and breach of peace for allegedly supervising fights during October 2017.
Police were alerted to the brawls after four teenagers, aged between 14 to 16 years old, informed them about the dust ups.
In an arrest warrant (PDF) Montville Police Department found that Fish was supervising the fights in the classroom - not least because the witless teacher was recorded on students' phones overseeing the scraps, with video clips landing on social media.
After finding out about the pupils' pugilism, the school IT department was instructed to gather all emails and videos in regard to scraps, which were then placed on a thumb drive.
The police report said the footage appeared to show the bouts appeared to occur at the same time each day at 13.50.
According to a police sergeant who reviewed the footage, in one video Fish positions himself in front of the classroom door leading to the hallway, in another he can be seen giving directions to the students engaged in the fighting, while another video captures him moving a trash can out the way to allow the fight to continue.
In the arrest warrant, Fish told police he didn't set up the fights but he would watch them, and said: "I will admit that I did at one point egg them on."
Fish appeared in the Superior Court in Norwich yesterday, when his bail was set at $75,000. He will appear again on May 8, a court clerk told another local paper. ®
Sponsored: Practical tips for Office 365 tenant-to-tenant migration