India completes its GPS alternative, for the second time
One bird broke, replacement failed to launch, but now IRNSS is whole again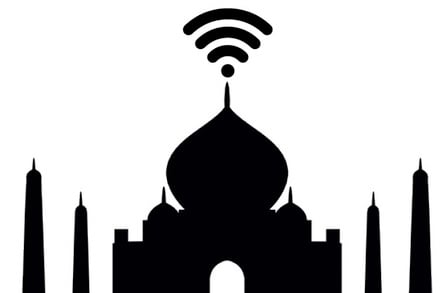 India has successfully conducted the satellite launch needed to re-construct its Indian Regional Navigation Satellite System (IRNSS).
The Indian Space Research Organisation's Polar Satellite Launch Vehicle PSLV-C41 ascended on Thursday, April 12th. Atop the craft was a satellite designated IRNSS-1L, the last of seven satellites in India's constellation of navigational craft.
India understands that satellite navigation services have become an assumed resource for all manner of applications, but that relying on another nation's network is fraught with danger in the event of war or other disputes. Like Russia, China and the European Union, India has therefore decided it needs a satnav system of its own.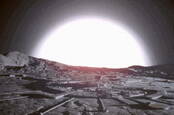 India: Yeah, we would like to 3D-print igloos on the Moon
READ MORE
India's already completed the network once before: in April 2016 we covered the launch of IRNSS-G, which at the time was the seventh satellite in the constellation. But just three months later, the first satellite in the fleet broke: IRNSS-1A's atomic clocks clocked off, leaving India with insufficient satellites to deliver its hoped-for 10-metre accuracy over land.
A replacement satellite, IRNSS-1H, failed to reach its desired orbit in August 2017.
Much rejoicing has therefore followed IRNSS-1L's success, including the following prime-ministerial Tweet.
Congratulations to our scientists on the successful launch of navigation satellite IRNSS-1I by PSLV. This success will bring benefits of our space programme to the common man. Proud of team @isro!

— Narendra Modi (@narendramodi) April 12, 2018
India's said IRNSS has only regional ambitions: its seven satellites cover India and about 1,500km beyond the nation's borders. But that's enough distance to help India launch missiles, like its 5,000-km-range Agni-5, deep into Pakistan, China or Russia. Don't forget: India is a nuclear power! The nation's suggested it might add some more sats to the service, which would likely extend its range and enhance its accuracy.
Component-makers have already started making receivers capable of linking to INRSS satellites and other similar services, so there's a decent chance your smartphone will be able to talk to India's satellites should you visit the region. ®
Sponsored: Quit your addiction to storage