Where's my free monitoring service, One Plus? – hacked-off customers
Two months since 40k punters had payment card deets nicked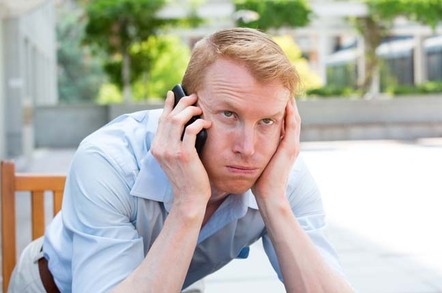 "We have been working with partners across the world and activated credit monitoring across a number of countries. We're working to ensure it's available to as many people as possible, and have been assured that the last customers will receive their credit monitoring in the coming days."
OnePlus customers are still waiting for compensation after the phone maker's ecommerce site was hacked, with payment details of some 40,000 customers stolen.
The Chinese phone company said it was alerted to the security breach on January 11 this year, but it was a few days before it was officially confirmed. Many users had reported fraudulent transactions in the preceding weeks.
In a bid to make good, on February 12, OnePlus promised users who details had been pilfered a year's worth of credit monitoring, but some have yet to see results of this.
"I would have expected a maximum of 28 calendar days from the 12th Feb mail and completion of their claims form that credit monitoring would be in place. In theory I had hoped for 7-14 calendar days," one user told us. "There has been no communication since and no updates to the forum posts regarding the issue.
"We are now in April and it's all gone quiet. No one seems to have received the one year's credit monitoring promised, and the feeling in the OnePlus forum is that OnePlus have swept this under the rug. They have placated press outlets with promises of credit monitoring for the affected users and because there are no checks and measures on what companies say and do they have done nothing."
In a statement OnePlus told us:
We have been working with partners across the world and activated credit monitoring across a number of countries. We're working to ensure it's available to as many people as possible, and have been assured that the last customers will receive their credit monitoring in the coming days.
Unlike some of its rivals, OnePlus regularly brings significant updates to its phones after a device has been launched. But it clearly has work to do on its security.
The company's next flagship - a successor the OnePlus 5T - is expected soon. ®