German sauna drags punters to court over naked truth
Two people in one changing room? Nein und €600 fine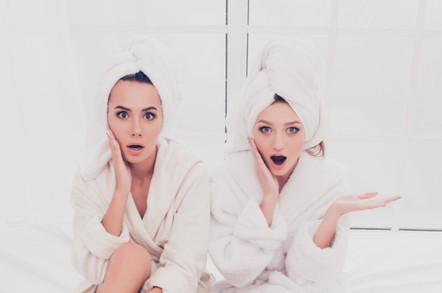 A steamy romp in a sauna – like there's any other kind – has landed two alleged canoodlers in hot water.
The unnamed duo were yesterday taken to court by the owners of spa complex Badewelt, based in, er, Sinsheim, south Germany, after they refused to cough a €600 fine for supposed fruity behaviour in the changing rooms, The Local reported.
The legal jousting lasted minutes at the local district court, as the couple agreed not to return to the venue for half a decade, and all parties vowed to keep schtum about what had been seen next to the slippery puddle.
House rules are supposed to prevent two people from entering a changing room together at the same time, and other couples have also fallen foul of this regulation by innocently lending a hand to towel-dry each other.
Nine additional actions have been brought by the Badewelt against others accused of post-sauna nookie who denied any wrongdoing and refused to pay the €600 fine.
"There was a knock on the door and we were told to come out immediately, even though I was undressed," one female customer told the Rhein-Neckar-Zeitung.
A male punter complained: "They treated us like we were serious criminals."
The Badewelt describes itself as a "paradise of real palm trees" where guests are invited to swim in the turquoise waters or raise their temperature in the vitality spa and sauna. It's just that for some, those temperatures kept on rising... and rising. ®