DevOps, Container, and Continuous Delivery elite head to London
Clock is ticking on Continuous Lifecycle London 2018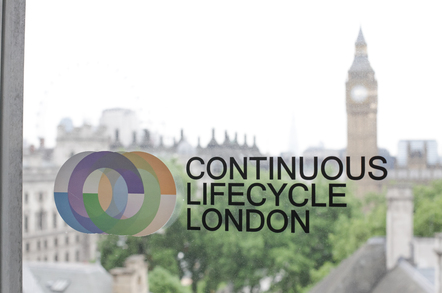 There are just six weeks till we open the doors at Continuous Lifecycle London, so to ensure a prime spot at both the conference and our deep-dive all-day workshops, you should really snap up your ticket now.
From Agile, Continuous Delivery, and DevOps, to Containers, Microservices, and Serverless, we'll be covering the key concepts and tools you need to get your software development and deployment operations humming.
We've got a brace of superb keynoters, in the shape of Agile pioneer Linda Rising and Weaveworks' Alexis Richardson and an excellent lineup of conference speakers who don't just know the theory, but have practical experience of applying it in business and other organisations.
And if you want to get hands-on and deeper, check out our lineup of all-day workshops, running either side of the main conference, which cover topics from Agile and Continuous Delivery to Serverless and Containers. The full conference and workshop schedule is here.
It's a packed agenda, but we'll make sure you're fully fuelled, all day, every day, and at our famously well-stocked drinks reception on the evening of the 16th. And we'll make sure you've got time to connect with your fellow attendees and the speakers.
This all takes place from May 15 to 18, at the QEII in London. Spaces will be limited, so to make sure you can join, head on over to the CLL website and grab your tickets today. ®