Super Cali upstart's new rocket test approaches, even though the size of it won't launch a Tesla motor
Alaskan skies cleared for Astra Space Inc's 12m craft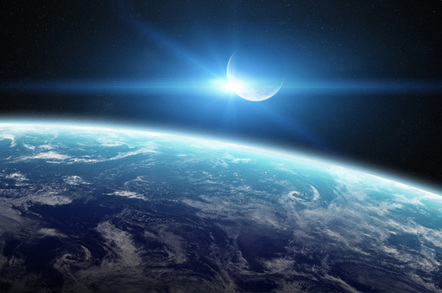 Secretive Californian upstart Astra Space Inc. looks set to conduct the first test flight of its creatively named "Rocket 1" launcher from Alaska's Pacific Spaceport Complex in the next couple of days.
The first sign that rocketry might be afoot came in the guise of a Commercial Space Transportation Licence (PDF) issued by the Federal Aviation Administration on 30 March, which gave the firm a year to light its candle.
Astra Space was formerly known as Ventions, according to the lease for their research facilities in Alameda.
The FAA document revealed that the flight will be lobbing an inert upper stage on a sub-orbital trajectory on an azimuth of 188.5 degrees.
The date and time of the launch has now also been revealed in a Notice to Airmen (NOTAM), warning pilots to take a bit of care around the Pacific Spaceport Complex between 2000 UTC on 5 April to 0200 UTC on 6 April.
The FAA also helpfully provided a map showing where the expended rocket is likely to hit the ocean.
With an inert upper stage and no payload, it looks as though the Astra CEO has not volunteered a company car for the mission, and Alaska's state mammal, the moose, is safe. For now anyway.
Little is known about the rocket itself, although in a presentation (PDF) forming part of the lease application for the Alameda facilities the company did give some idea of scale.
The launcher is likely to be 12 metres tall and capable of flinging 100kg into Low-Earth Orbit, pitching it against Rocket Lab's Electron in the small satellite-launching market.
The Alaska space port has had a difficult history, suffering a catastrophic launch failure of the US Space Command's Advanced Hypersonic Weapon in 2014, which took until 2016 to repair.
Subsequent launches have seen the US government rattling a sabre firing the Terminal High Altitude Area Defense (THAAD) system over the Pacific to demonstrate that intermediate-range ballistic missiles (IRBM) could be shot down. ®
Sponsored: Detecting cyber attacks as a small to medium business