BT to slash landline rentals by 37%... for the broadbandless
Even me nan has the interwebz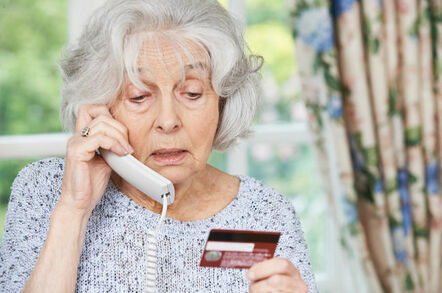 BT monthly landline costs are to be trimmed by £7 from this weekend but only for customers who don't buy fixed-line broadband from any provider – in other words, hardly anyone.
In October '17, regulator Ofcom revealed BT had agreed to reduce monthly bills following an investigation into rising landline prices. From Easter Sunday, 1 April, monthly line rental will fall by 37 per cent – from £18.99 to £11.99.
As part of the agreement, BT will also cap line rental and call charges to increase by no more than inflation for three years.
However, one customer got in touch to say he was surprised by the apparent definition of what constituted a "landline-only customer".
"I had a letter from BT telling me that I would only be eligible for the discount if I didn't get broadband from BT, or – here's the catch – any other provider. I get broadband via a Virgin Media cable, and it is completely separate from the phone line.
"But apparently, according to BT's helpline, it still means that I'm not eligible for the discount."
He added: "I wonder if that was what Ofcom envisaged when they proposed that BT offer the discount. I also wonder how many other people are the same boat."
Apparently, BT has just written to nearly 900,000 of its customers who buy only a landline service, with the cut immediately applying to more than 700,000 mostly elderly customers.
BT has also written to 190,000 of its landline customers who have chosen to receive paperless bills, asking them to confirm that they don't have broadband. Customers who confirm this will be eligible for the price cut.
Those who access the internet on their mobile or via satellite broadband will still be eligible.
Jonathan Oxley, Ofcom's competition group director, said: "We had serious concerns about soaring bills for loyal landline customers. This was hurting people who rely on their landline, many of whom are elderly.
"We're pleased that BT has cut prices, which means these customers get a fairer deal, and they'll be protected from price rises in the coming years."
To everyone else: you're on your own, pal. ®