The Register Lectures tackle tractor beams and truculent tech
April, May talks span levitation and existential risk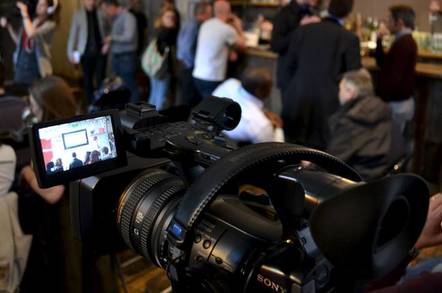 Tractor beams and dangerous technology are two stalwarts of science fiction, but if you want the facts, join us at two fascinating Register Lectures over the next couple of months.
On April 25, Dr Adrian Currie of Cambridge's Centre for the Study of Existential Risk will join us at The Yorkshire Grey, Theobalds Road, London WC1X 8PN, to discuss "How we can develop a science of existential risk". Buy your tickets here.
As Adrian puts it, such risks are threats to the very existence of the human species. Old-school ones such as meteor strikes, massive volcanic eruptions and climate change, leave traces for us to study. Others are much trickier to track, such as those technological developments that have enabled our species to have unprecedented effects on a global level. And yes, we're talking AI, biotech and more, in what promises to be a fascinating evening.
On May 23, we'll be at The Rugby Tavern, 9 Great James St, London WC1N 3ES, where Dr Asier Marzo will be discussing tractor beams and levitation. You can buy tickets for "How to build your own tractor beam" here.
Asier is part of the team at the University of Bristol whose research extends to trapping objects larger than the wavelength of a sound wave using an acoustic tractor beam. He'll explain the working principles of acoustic levitation and its applications and challenges. There will be live demonstrations and the audience will learn how to build their own levitators at home.
In both cases, the doors will be open from 6.30pm, with the lecture starting 7pm. After about 45 minutes, we'll take a quick pit-stop, before diving into a no-holds barred Q/A, where you'll be the ones driving the debate.
You can see full details of our upcoming lectures, and see videos of our previous talks here. ®