Just hours left to save hundreds on hours of CD, DevOps and more
Continuous Lifecycle earlybird offer facing chop at midnight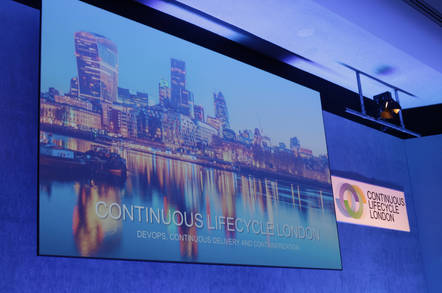 Events We'll be pulling down the shutters on our earlybird ticket offer for Continuous Lifecycle London this evening, meaning you've got just hours left to save £100s on conference and workshop tickets.
So if you like the idea of getting together with the finest brains in Continuous Delivery, Containers, DevOps and Agile, this coming May, in a very comfy venue with superb food and drink, AND save at least a few hundred quid into the bargain, you know what you have to do.
And remember, we're offering big discounts on both the conference ticket, and our line-up of optional all day workshops, which include sessions with bona fide Agile pioneer Linda Rising, and certified Continuous Delivery trailblazer Dave Farley.
Of course, if you want to dive deep on specific technologies, we have workshops spanning Microservices, Kubernetes and Serverless. The full agenda is here.
If you wait till tomorrow, prices will bounce up to the full ticket price. Which is still a great deal, but we'd hate to think of you crying into your beer - did we mention there's a drinks party on the first day of the conference?
You can get the full lineup and buy your tickets at the Continuous Lifecycle website here. See you in May. ®