After repeated warnings Facebook bans Britain First for 'inciting hatred'
Party leaders would protest but they're currently in prison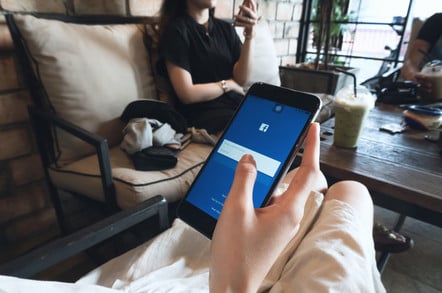 Facebook has removed the pages of far right group Britain First from its platform along with those of its party's leaders.
The group, which has 2 million followers, was banned on grounds of hate speech. In a statement Facebook said the content posted on the page and on the pages of party leaders Paul Golding and Jayda Fransen "repeatedly" broke its community standards.
Both Golding and Fransen were recently found guilty of religiously aggravated harassment after they branded Muslims as paedophiles and rapists and jailed for 18 weeks and 36 weeks respectively.
"We recently gave the administrators of the pages a written final warning, and they have continued to post content that violates our community standards," said Facebook. "As a result, in accordance with our policies, we have now removed the official Britain First Facebook Page and the Pages of the two leaders with immediate effect."
"We do not do this lightly, but they have repeatedly posted content designed to incite animosity and hatred against minority groups, which disqualifies the Pages from our service."
The ad flinger insisted it is an "open platform for all ideas and political speech goes to the heart of free expression" but said political views can and should be expressed without hate.
"There are times though when legitimate political speech crosses the line and becomes hate speech designed to stir up hatred against groups in our society," it said.
"Political parties, like individuals and all other organisations on Facebook, must abide by these standards and where a Page or person repeatedly breaks our Community Standards we remove them."
The mayor of London, Sadiq Khan, welcomed the decision. "Britain First is a vile and hate-fuelled group whose sole purpose is to sow division. Their sick intentions to incite hatred within our society via social media are reprehensible, and Facebook's decision to remove their content is welcome."
Facebook and other social media sites have increasingly come under fire from MPs for not doing enough to crack down on hate speech. ®