Speeding up Continuous Deployment? Act fast to save big
Final countdown for CLL18 early bird tickets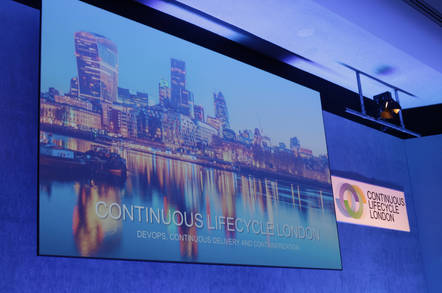 If you want to get up to speed on the key ideas changing software development and deployment AND dive deep on the technologies most important to you, grab your early bird tickets for Continuous Lifecycle London while you can.
Our conference programme from May 16 to 17 will fast-track you through key topics from DevOps and Continuous Delivery, through Containers and Microservices, and into Security and Serverless. And we'll fuel you along with some excellent food and drink.
We'll be bookending the conference programme on May 15 and 18 with a selection of all-day workshops. Because we're spreading them over two days, you've got double your options for taking a deep dive into the topic of your choice.
On Tuesday, May 15, Agile pioneer Linda Rising will lead an all-day session on Influence Patterns for Practitioners. On the same day, Symphonia's Mike Roberts will discuss the benefits, trade-offs, and concepts behind Serverless Architecture.
May 18 sees Ben Hall return to deliver a workshop on Kubernetes, Eberhard Wolff will discuss Microservices Alternatives and Giant Swarm's Paweł Kopiczko and Ross Fairbank will talk about Developing Operators for Kubernetes. On the same day, continuous delivery pioneer Dave Farley will be leading a workshop on Continuous Delivery: Theory and Practice.
And you can still bag all of this at our early bird prices – if you act in the next few days. Head over to the Continuous Lifecycle Website now for the full lineup, and those earlybird ticket prices. Look forward to seeing you in May. ®