Want to save time AND cash on software development and deployment?
You've got a week to grab your CLL18 Earlybird tickets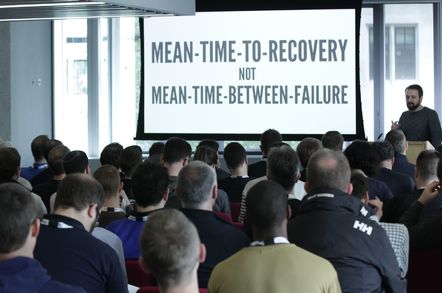 If you want to soak up the knowledge of 40 odd bona fide DevOps, Containers, Serverless and Agile experts - and save a packet - you've got a week left to take advantage of our extended early bird offer for Continuous Lifecycle London.
While the conference is in May, our earlybird offer will finish a week from today, so if you don't want to miss out upto four days of conference sessions, keynote talks, workshops and some very pleasant hospitality, get your skates on.
As well as saving hundreds of quid on tickets, you'll be able to secure your place at our indepth, small group workshops, spanning key topics from Agile, Continuous Delivery, Containers and Serverless.
Whether you're looking for ways to speed up continuous delivery, looking to amp up your container strategy, or preparing to go serverless, you'll find a goldmine of information from our speakers - and your fellow audience members. The full schedule is here.
So, don't hang around - because those earlybird tickets won't either. Head over to the Continuous Lifecycle London website now. ®