Microsoft, IBM settle case over disputed diversity boss
McIntyre going to Redmond as non-compete case wraps up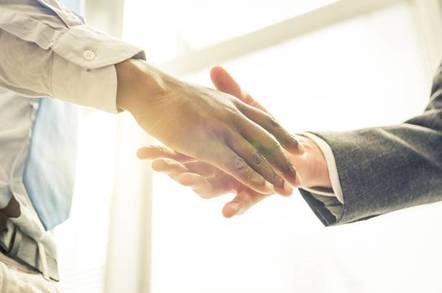 Microsoft and IBM have settled a lawsuit over the former hiring away the latter's chief diversity officer.
The two sides on Monday told the New York Southern District court they have agreed to drop the case over Lindsay-Rae McIntyre, a former IBM chief diversity officer who left the company to take the same role at Microsoft.
IBM had filed the lawsuit against McIntyre last month, alleging violation of the non-compete clause she agreed to when leaving the company in January of 2018, only to take the same position with Microsoft weeks later.
Claiming that McIntyre knew the intricate details of its hiring and recruiting plans, including a list of 50 executives it sought to target for vital roles, IBM asked the court to bar her from taking on her position at Microsoft.
McIntyre had countered that her role at Microsoft would be completely independent of what she had done with IBM and that there was no overlap.
"Microsoft has no competitive need for IBM's diversity-related strategies," the lawyers had told the court.
"Whatever IBM's strategy for improving diversity and inclusion at IBM has been or may be, it has no application to Microsoft's current and future strategies to advancing diversity and inclusion given differences in leadership, human capital philosophy, corporate history and structure, and location."
Ultimately the two sides were able to agree to a settlement and have now asked the court to dismiss the case with prejudice, essentially ending the court battle. Each side will bear its own costs.
While the details of the settlement were not given, both companies seemed pleased with the deal that will see McIntyre put off her move to Microsoft until July of this year.
"We're pleased this matter is resolved and we're thrilled that Lindsay-Rae McIntyre will be joining Microsoft as our chief diversity officer," a Microsoft spokesperson said.
IBM said it was similarly pleased with the outcome.
"We're pleased the court granted IBM's motion for a temporary restraining order, protecting IBM's confidential information and diversity strategies," a spokesperson said.
"We're glad the action has been resolved to the satisfaction of all parties and that Ms. McIntyre will not begin her new responsibilities until July." ®
Sponsored: Detecting cyber attacks as a small to medium business