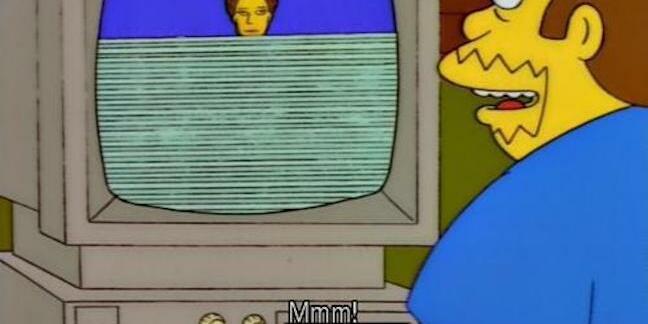 Ofcom is tightening the screws – sort of – on broadband providers that play fast and loose with speed promises by imposing a deadline to meet service obligations or allow customers to walk away without a penalty.
Customers are able to exit a deal if velocity slips below a minimum guaranteed level and the provider can't rectify it, but providers currently have an unlimited resolution time before letting customers leave.
The major update to the code of practice, to be implemented in a year from now, will mean that providers must promote "realistic" speed estimates and "minimum" speed guarantees at the point of sale.
But here's the rub: if those speeds fall below the agreed minimum – regardless of whether the broadband tech is copper, part or full fibre or cable – providers will have 30 calendar days to make improvements or let the customer "walk without a penalty".
This ruling also applies to phone and TV packages that were bought as part of a broadband bundle, the comms regulator revealed.
"Broadband customers must know what they're signing up to," said Lindsey Fussell, consumer group director at Ofcom.
"These protections close the gap between the broadband speeds people are sold, and what they actually receive. And to give people extra confidence, we are making it easier to walk away – without a penalty – if companies fail to deliver," she added.
Ofcom anticipated the changes will require broadband providers to overhaul their internal systems, build new speed testing methods and train staff. The providers have until 1 March 2019 to do so.
Average download speeds for residential customers in peak hours (8pm to 10pm) are 34.6Mbit/s, and average maximum speeds are 39.1Mbit/s, according to the regulator.
"Providers signed up to the code need to move quickly to implement these changes, so that broadband customers are given a realistic expectation of the speed they should experience before they commit to a contract," said Alex Neill, managing director of home products and services at Which?
All of the major broadband players have signed up to Ofcom's code of practice - it covers around 90 per cent of customers in the UK. But there is no legal imperative for these companies to comply with the code.
Ofcom told The Register that it tries to resolve breaches of the code "directly and swiftly" with providers, but in cases where that might not be achieved, it can opt to remove the offending company from the code list and announce publicly it has done so in the hope that reputational damage will force change.
No provider has yet been subject to Ofcom's shaming process, despite plenty of customers complaining about broadband speeds not matching to one that was advertised. ®
Sponsored: Webcast: Simplify data protection on AWS