Your infrastructure: Trying to improve things is like running in treacle
How to get things moving on platforms, architectures and budgets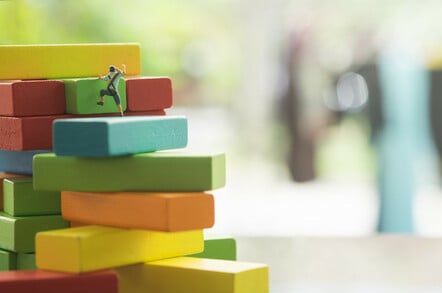 Webcast On 14 March at 11am we've got a studio full of experts discussing how you can take your infrastructure to the next level, make it more agile, and help the company deliver on its goals.
Obviously, a number of options exist to achieve this, based on public and private cloud, software stacks and services, in-house and outsourced. But it can be difficult to know what changes will bring the most benefit so where should you prioritise your efforts (and indeed, your budgets)?
As such, you can expect discussions around:
What is the difference between more platform-based and traditional IT infrastructures?
What options exist, and how can these be seen as part of a coherent architecture?
What challenges need to be addressed when moving to a platform-based infrastructure?
How and where can you start setting priorities, defining timescales and allocating funds?
So, if you are feeling you are coming up against the infrastructure glass ceiling, join our host Jon Collins, analyst Tony Lock, James Hall from HPE and Simon Birney from NG-IT to find out how to deliver a next-generation IT platform that is fit for the future. Go here to register.
Sponsored: Beyond the Data Frontier