Super Cali's futuristic robo-cars in focus. Even though a watchdog says tech is quite atrocious
If we have to remote control it, we hope you'll never notice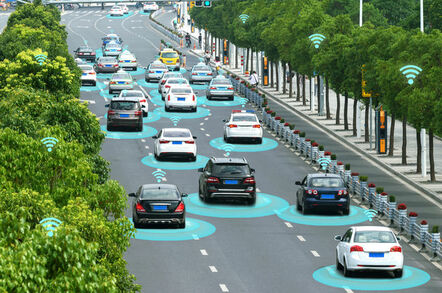 The US state of California will allow fully driverless, human-free autonomous vehicles on its streets from April 2.
From March 2, organizations can apply for to Cali's Department of Motor Vehicles for permits to test software-driven vehicles in public traffic with no meatbags present, either on a backseat, behind the wheel or riding shotgun.
To get one of these permission slips, self-driving vehicle developers must prove they at least have someone who can take over control of the car remotely should the machine go awry. They will also need to obtain up to $5m in insurance coverage, and show the cyber-jalopies meet federal safety standards.
The fresh rules [PDF] will put into practice a number of ideas the DMV proposed throughout last year.
The state will also loosen red tape requiring companies to submit monthly reports documenting instances in which an AI-controlled car had to be manually taken over, known as "disengagements." Under these latest rules, such reports will be filed annually rather than monthly.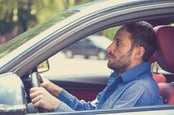 Disengage, disengage! Cali DMV reports show how often human drivers override robot cars
READ MORE
The tweaked regulations will be a welcome development in Silicon Valley, where a number of companies have been looking to test their autonomous vehicles without having to put a human driver behind the wheel. California joins other tech-heavy states such as Washington and Texas in clearing the way for full-autonomous testing.
Not everyone is happy about the development, however. Consumer Watchdog still believes autonomous driving technologies are not safe enough to be set onto the road without a human.
The group also disagrees with the loosened reporting requirements, noting just how many disengagements were reported last year by testers. For example, Mercedes technicians had to intervene every 1.3 miles, on average, whereas Waymo nerds had to take the wheel every 5,595 miles, and General Motors every 1,254 miles.
"A remote test operator will be allowed to monitor and attempt to control the robot car from afar," said John Simpson, Consumer Watchdog privacy and technology project director.
"It will be just like playing a video game, except lives will be at stake." ®