Skilling up on Containers, Serverless and DevOps doesn't need to cost
Just days left to snap up early bird tickets for Continuous Lifecycle London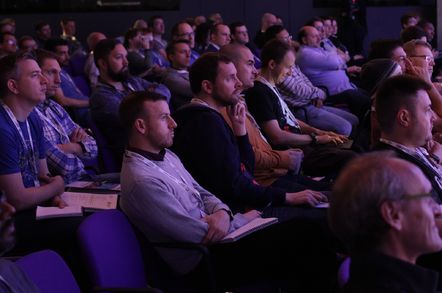 If you're smart enough to want to buff up your DevOps, Continuous Integration and Container knowledge, you'll also be smart enough to want to do that as cheaply as possible.
In which case, you'll be wanting to snap up an earlybird ticket for Continuous Lifecycle today before they disappear for good at the end of this month.
We'll be running the gamut of tools and methodologies you need to keep your software development and deployment operation humming, from the big ideas behind DevOps and Agile to the nuts and bolts of continuous delivery, containers, serverless, microservices, and monitoring.
And we're not just talking theory here. Our speakers are practitioners who have had experience putting this all into practice in real organisations, in industries such as media, utilities, finance, and automotive.
This all takes place at London's QEII Conference Centre in May. The surroundings will be comfortable, the food and drink tip-top, so that you can get the most from the presentations, and from your conversations with your fellow attendees and the speakers themselves.
So, to take full advantage of all of this, and save hundreds courtesy of our extremely generous early bird discounts on both the conference and workshops, head over to the Continuous Lifecycle website now. ®