Who wants to play monopoly with no get-out-of-jail-free card, Qualcomm asks its shareholders
Get ready for antitrust hell if Broadcom buys us, warns biz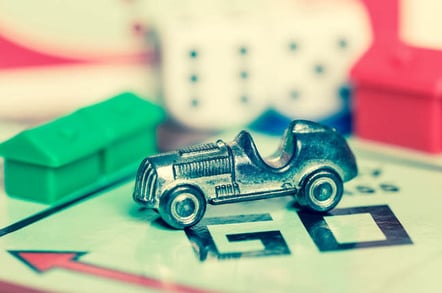 Qualcomm is hoping to scare its shareholders away from considering Broadcom's takeover offer – by predicting regulatory doom and gloom for the combined company.
The Snapdragon chip designer has enlisted the help of what it calls "former senior antitrust enforcers and leading antitrust experts" in publishing a report expressing concern that a Broadcom-Qualcomm merger would be torpedoed on antitrust grounds by watchdogs in the US, Europe, and Asia.
"In short, there are material regulatory risks associated with any combination of Broadcom and Qualcomm," the dossier concluded.
"Given the parties' competitive positions in WiFi and RFFE products (among others), the complexity of complying with a divestiture demand because of the difficulty the parties will have separating these businesses and selling them to an acceptable buyer, and the real risk that agencies…may demand significant restrictions on Broadcom's post-merger licensing and distribution practices, the transaction presents significant antitrust risk."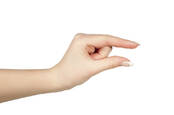 Qualcomm disappointed by Broadcom's 'inadequate' shrinking package
READ MORE
The report comes as Qualcomm continues to fend off the advances of Broadcom, which is now offering Qualcomm shareholders $79 for each of their shares. It previously dangled $82. Qualcomm's stock price right now is $62 apiece. Qualcomm's board continues to resist the acquisition efforts by arguing that the biz would be better off going it alone.
Most recently, the Qualcomm campaign included a push to acquire Dutch semiconductor company NXP to help bolster its value. Now, the San Diego chip and telecoms firm is looking to scare off its unwanted suitor, Broadcom, by muttering darkly of antitrust headaches.
Among today's claims, Qualcomm says a Broadcom merger could take up to a year and a half to review and could be subject to various investigations by regulators.
"Based on similar complex cross-border deals, the expected regulatory approval process is likely to take 18+ months and may require significant and material divestitures and/or conduct remedies," Team Qualcomm said.
Broadcom had no comment on the latest report, but the company's antitrust lawyers have recently played down [PDF] the risk they see from a Qualcomm tie-up.
"To assess the real risk, you need to focus on the particular areas where Broadcom and Qualcomm compete and the particular concerns that the various reviewing agencies might have," Broadcom counsel Daniel Wall said earlier this month.
"When you do that, there is a lot less here than Qualcomm claims, and the real issues have solutions that Broadcom is ready to embrace." ®
Sponsored: Becoming a Pragmatic Security Leader