Judges dismisses majority of Cisco's 'insane' IP defence against Arista
Switch antitrust case rumbles on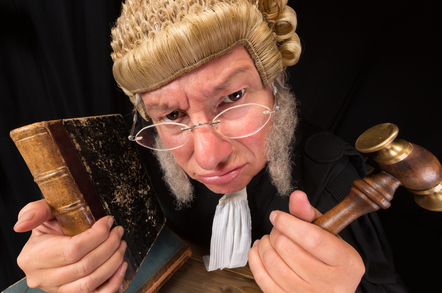 A US court has agreed to dismiss most of Cisco's IP defences in its long-running antitrust dispute with rival Arista Networks; the latter had previously described them as "breathtakingly broad, unprecedented and insane".
The ruling is the latest in Arista's antitrust case against Cisco, filed in 2016, two years after Cisco launched a series of copyright infringement suits against it.
California District Judge Beth Freeman struck off six of Cisco's seven defences, granting leave to amend two of them.
This included Cisco's argument that Arista lacks antitrust standing because it claimed Arista has infringed 11 Cisco patents.
Last year the US International Trade Commission upheld a judgement that Arista Networks infringed two Cisco Systems patents on networking equipment.
One of Cisco's arguments was that Arista lacked antitrust standing because the ITC had previously found that Arista's Ethernet switches infringed Cisco's patents and prohibited Arista from selling them. The court rejected that argument because the ITC's findings were not binding on district courts.
Freeman barred Cisco from presenting defence arguments regarding Arista's alleged infringement of Cisco's patents.
However, she said: "This ruling does not eliminate Arista's burden to establish during trial that it has suffered antitrust injury and has antitrust standing."
The other defences dismissed by the judge included Cisco's argument that its conduct "constitutes bona fide business competition"; it never had monopoly power; there has been no injury to competition; the doctrines of complain and issue preclusion apply; and that the statute of limitation precludes the claims.
"To be clear, this ruling does not bar Cisco from arguing the allegations contained in those defences when Arista presents its antitrust case.
"Cisco may argue that it never had monopoly power or a dangerous probability of attaining monopoly power, or that its conduct was not anticompetitive," said the judge." ®
Sponsored: Detecting cyber attacks as a small to medium business