Stop calling, stop calling... ICO goes gaga after home improvement biz ignores warnings
Swansea firm carries on direct marketing, lands extra fine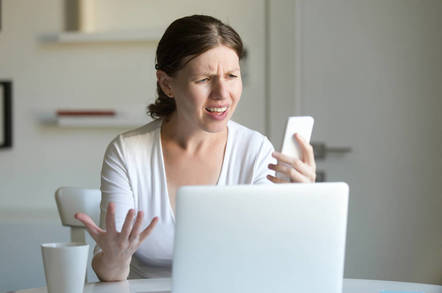 A Welsh home improvement firm has been fined after ignoring a warning to stop contacting people who had opted out of marketing calls.
In March last year, Swansea-based Direct Choice Home Improvements was handed a £50,000 fine after 167 people complained about nuisance calls.
On top of the civil monetary penalty, Blighty's Information Commissioner's Office told the firm to stop calling people who had registered with opt-out database the Telephone Preference Service.
But, like a jilted lover, the biz failed to listen and kept calling.
Of course the ICO continued to get complaints so used its enforcement powers to take the biz to court.
Direct Choice failed to turn up on the day, but was found to be in breach of the Data Protection Act nonetheless and fined £400, ordered to pay £364.08 and a victim surcharge of £40.
"This firm had already been fined by the ICO and given an Enforcement Notice, so they had no excuse whatsoever for continuing to make nuisance calls," said head of enforcement Steve Eckersley.
"Companies need to know that we will be on their case and will use all the tools at our disposal if they decide to flout the law and ignore the legal rights of citizens not to be harassed by unsolicited marketing." ®
Sponsored: Becoming a Pragmatic Security Leader