Open NFV kit and software gets verification program
Huawei, ZTE, Wind River, Nokia first to fly 'OPNFV Verified' flag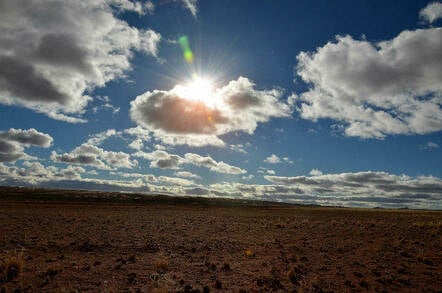 The community working to develop open network function virtualisation has crafted a solution certification suite and published its associated test software.
The OVP – OPNFV Verified Program – is the spawn of the Linux Foundation's Open Platform for NFV group. The program covers the gamut of technologies in an NFV (Network Function Virtualisation) environment: this document [.DOCX] explains verification is available for hardware and software platforms, applications, and orchestration.
The aim of the effort is simple enough: to offer a framework for lab tests (both vendor and third party), so people can verify NFV infrastructure components and features against a standard environment.
As well as the infrastructure and virtualised infrastructure managers, the OPNFV says operators want verification of their cloud infrastructure, packet forwarding, IPv6 implementations, and VPNs. The announcement also flagged virtualised network functions as a possible future inclusion.
In its announcement, OPNFV touts Huawei, Nokia, Wind River, and ZTE as the first group of vendors to win the OPNFV Verified logo.
Implementation of OVP rests on a test framework called Dovetail, which the OPNFV describes here.
Dovetail's architecture is simple: there's a server system to store test results and present an API for viewing them and a client to run test-cases. OPNFV operates this portal for result submissions and to let the community collaborate on tests.
Test hosts have to be separated from the system under test – in a live network, OPNFV suggests a network DMZ – and Dovetail ships as a Docker image. Testers pull the image and its dependencies, and give Dovetail appropriate account rights to their OpenStack environment.
Dovetail tests themselves happen in OpenStack's Tempest test suite; the mandatory tests are osinterop (OpenStack interoperability), IPv6 tests, and Tempest's integration tests.
There's a full list of test specifications here, covering eight OpenStack tests; seven virtual infrastructure manager (helpfully abbreviated to VIM) compute tests; specs for VIM identity, image operations, and network operation tests; 13 VIM volume (that is, storage) tests; Vping to fire ICMPs to evaluate "basic NFVi [NFV infrastructure – El Reg] capabilities"; 25 IPv6 test cases; and packet forwarding, security, dynamic network runtime, and extensive virtual machine test cases.
And that, as they say, is just the start, since OPNFV expects evolution and expansion of the program.
Governance of the program will be in the hands of a certification and compliance committee, and submitted test results will be vetted by reviewers before getting logo rights. ®
Sponsored: How to get more from MicroStrategy by optimising your data stack