CyberThreat18: 2 days of bughunting, techie chat and code lockdown
New event for infosec pros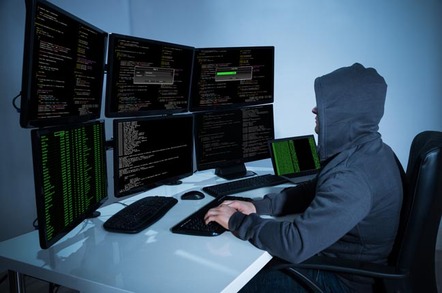 Promo Are you confident you could defend your IT systems against an unexpected attack? Could you spot the early signs of an incursion coming from any direction, as roving bands of hackers, data thieves and other miscreants grow ever more ingenious and determined?
CyberThreat 2018, a new two-day event on 27 and 28 February at the QEII Conference Centre in Westminster, aims to bring security specialists up to date with latest risks, passing on the intelligence they need to combat them.
Hosted by the National Cyber Security Centre, a part of GCHQ, and the IT security training provider, SANS Institute, CyberThreat 2018 has enlisted a prestigious line-up of experts and industry leaders to share their expertise on widely varying aspects of the security landscape.
The programme also includes hands-on challenges such as capture-the-flag events and hackathons for delegates to put their skills to the test.
The conference kicks off with a keynote speech from Stephen Sims, Faculty Fellow of the SANS institute and author of some of their most advanced PenTesting courses, and on day two renowned bug hunter David Litchfield promises a "surprise with something very cool and technically brilliant".
Scheduled speakers include:
Alex Davies, senior threat hunter at Countercept, on the criminal use of memory injection techniques and how to detect them,
Aatif Khan, cyber security researcher, shining a light on the hacking threat to civil drones,
Ryan Nolette, security technologist at SQRRL, with tips on how to spot attackers moving sideways into the network,
Bogdan Necula, operational analyst at European anti-fraud organisation Olaf, with a case study illustrating the workings of DDoS,
Kevin Breen, head of Content at Immersive Labs, showing how hackers can use Pastebin as a treasure trove of information,
Rachelle Saunders of Helical Levity, defending the programmer's trade in a talk entitled "Secure Code: Not Actually That Easy Smarty Pants",
Graham Bartlett, senior technical leader at Cisco, on whether VPN architectures have stood the test of time and demonstrating recent attacks, and
Jason Smart and Rachel Mullan, threat Intel at PWC, provide an account of their investigation into Operation Cloud Hopper, the huge espionage campaigns against IT MSPs.
You can find out a whole lot more and get yourself registered for the event, right here.
Sponsored: Your Guide to Becoming Truly Data-Driven with Unrivalled Data Analytics Performance