MPs: Lack of technical skills for Brexit could create 'damaging, unmanageable muddle'
It only took 8 months to create a recruitment framework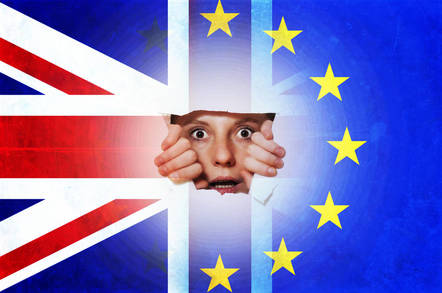 Whitehall has not done enough to prepare for the "byzantinely complicated task" of Brexit, including putting the right technical skills and resources in place, a report by Parliament's Public Accounts Committee (PAC) has warned.
In findings that will surprise few, it said the UK government's Department for Exiting the European Union (DExEU) and the Cabinet Office do not have a robust enough plan to identify and recruit the people and skills needed quickly to get the machinery of government ready for Brexit.
Departments already have a lot to deliver besides Brexit and need to prioritise, including stopping some projects to make room for essential Brexit work – which is at least 313 areas of work, the report said.
"The government has identified over 300 work streams to complete as a consequence of the UK's departure from the EU – a byzantinely complicated task with the potential to become a damaging and unmanageable muddle," said PAC deputy chair Geoffrey Clifton-Brown.
He added that it is concerning that departments still have so far to go to put their plans into practice. "DExEU and the Cabinet Office accept the pace of work must accelerate, a point underlined by DExEU's senior civil servant when he told us that there needs to be a 'sharp focus on the world of the real'.
"That real world will not wait for the government to get its house in order."
The report singled out "a particularly critical need for project management, technical and digital skills".
A number of government reports have warned of the impending tech problems related to decoupling Blighty's systems and policies from Europe.
For example, more than half of the Department for Environment, Food and Rural Affairs' Brexit work had an IT element. However, the National Audit Office found that in a number of cases, work streams with an IT component are still in the "discovery" phase.
Meanwhile, the PAC found that the UK border could be left exposed after Brexit because departments have failed to plan for new IT systems.
MPs have also warned of the "catastrophic" scenario of the taxmen failing to have a backup system in place if its Customs Declaration Service programme is not ready in time for Brexit.
The PAC today recommended the Cabinet Office works with departments and "act urgently" to put into practice credible plans to identify, recruit and allocate people with the skills needed, and in the numbers required, to enable progress of Brexit-related activities against critical milestones.
However, the report's findings do not bode well for such a speedy programme. It found that the Cabinet Office took eight months just to create a common framework for hiring technology specialists across government, and more than a year for commercial experts. ®